100% Money Back Guarantee!
& Trusted By The World's Leading Companies
* All other trademarks are the property of their respective owners.
---
Frequently Asked Questions
Do you offer extra discounts for students, teachers or NGOs?
Yes we do! We'd ♥️ to help out. Students and educators, see pricing. Non-profit organisations and NGO see pricing.
How do I sign up?
Signing up for a SurveyLegend 'Starter' account is completely free and will stay so forever. If you should ever outgrow your 'Starter' account, you can always upgrade to a subscription that suits your needs.
You can easily sign up by either by your email, or use your other accounts such as Faceboock, Google, or LinkedIn.
Are there any discounts ??
Yes there are! By choosing any yearly subscription you get a nice discount & save more than 25%. That means you get 12 months of Pro, Business or Legendary for the price of 9 months.
Are my data and payments ? safe?
For us, security and privacy concerns are of highest priority! Everything in SurveyLegend is encrypted; from the data transfer on our webpage and survey app, to the actual surveys you create. To process payments, we use the world's best and most secure payment handling technology called Stripe.
How tech savvy should I be to use SurveyLegend ??
We created SurveyLegend with the main goal of being the easiest yet most powerful online survey solution of the entire universe… or at least the solar system 😉
With that said, you don't need to be a computer expert. You can instead have fun creating beautiful and unforgettable surveys, in just a few minutes. Our survey creation platform makes it so easy to create, edit, design and share surveys. Design your survey by using our amazing pre made templates or upload your own background to profile your brand, and much more. Yes everything is possible 🙂
Can I create surveys on my iPad?
Yes you certainly can! Just bring up your tablet and start creating your survey or form. You don't need to download any app. Just login to your account using a web browser. This makes Surveylegend one of its kind, truly legendary!
Which payment methods do you accepts?
When upgrading, you can securely pay with credit card or PayPal. SurveyLegend accepts card payments from: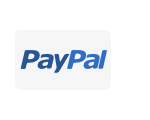 If you choose to pay with PayPal note that you need to have a PayPal account to be able to pay for subscriptions.
How does monthly and yearly subscriptions work?
Monthly: Upgrading to a monthly subscription means you get billed every month until the day you manually downgrade. So, if you only need the subscription for one month, then downgrade within a few days after your payment. This way you will not be billed for the next month (next subscription period). The month you downgrade will be the last month you pay for, however you will stay upgraded and can use the features that are included in your subscription, for the remaining days of your monthly (30 days subscription period) subscription.
Yearly: The yearly subscriptions work the same ways as the Monthly ones. The only difference is that when you upgrade for a yearly plan you pay for the entire year and get our amazing 25 percent discount for the 12 months of your subscription period. Downgrading a yearly account means, when those 365 days which you have paid for have passed, your account will be automatically downgraded and you go back to a free subscription. If you do not manually downgrade, you will be charged at the beginning of the new period, as a result of automatic renewal of your subscription for one more year.
The renewal of all our plans (be it monthly or yearly) end when you manually downgrade using our three steps downgrade process. ⚠ Note it is your own responsibility to downgrade in time, and that we cannot refund you if you forget to downgrade.
If I'm not happy with my subscription can I get my money back?
We don't think you will be unhappy ? But just in case, every subscription comes with a 100% Money Back Guarantee, within 14 days. We are not only confident that SurveyLegend offers a service which is amongst the very best in the survey industry, but also we think that it will cover your every need.
We want you to feel super satisfied with your purchase and make sure that you always feel safe and sound. That is why we back every subscription up, with a 100 % money back guarantee (14-days from purchasing).