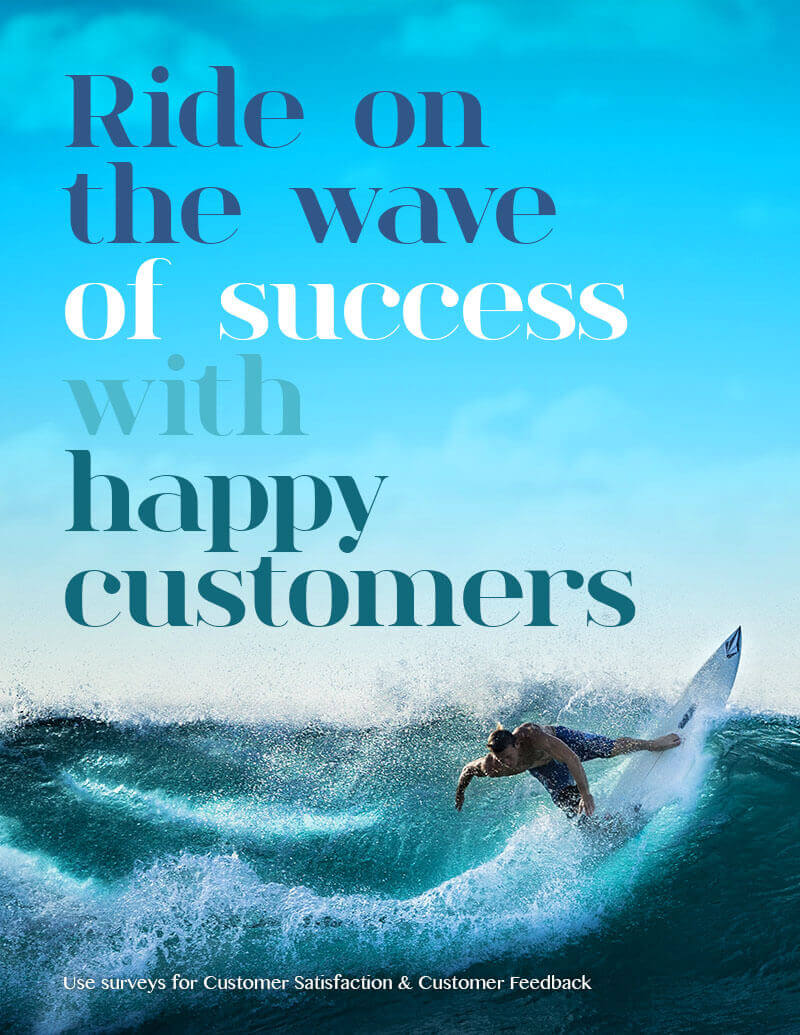 Ride on a Wave of Success with Happy Customers
Knowing your customers is vital! Everyday you conduct business, and every day you get feedback from your customers; and that's if you're lucky. Good companies listen to feedback they receive, but the truly great companies, those which grow year after year, are the ones who actively ask for feedback.
Understanding the needs of customers and clients is so vital for a company's growth, or even sometimes for its survival. It's never too early to start listening. With SurveyLegend, creating your very first customer satisfaction survey is as simple as ABC.
Conducting customer satisfaction surveys on a month to month or annual basis will help you understand what you're doing well, and what parts of your business need improving. The data collected with SurveyLegend is presented visually and in real-time, allowing you to make your decisions faster with freshly gathered insight.
Having a happy and satisfied customer is the best feeling of all. Your satisfied customers are much more likely to spend money on your company and brand. Word of mouth is the best marketing a company can receive and a happy customer gives you this in abundance. But! unhappy customers are even more likely to quickly share unpleasant experiences.
So don't let this happen! Only by understanding your customers' pain can this can be more or less avoided. Our survey and questionnaire examples are here to help you deliver the best customer service possible. Ask, analyze and act with the help of SurveyLegend.
---
Examples of Customer and Consumer Satisfaction survey templates