Mobile Phone Ready Surveys, Made #Legendary Easy
Phone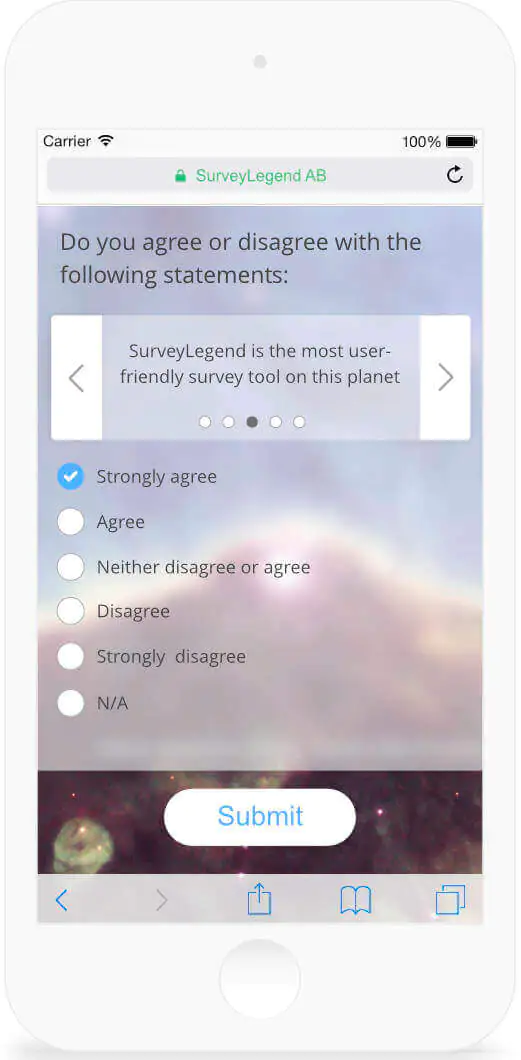 Tablet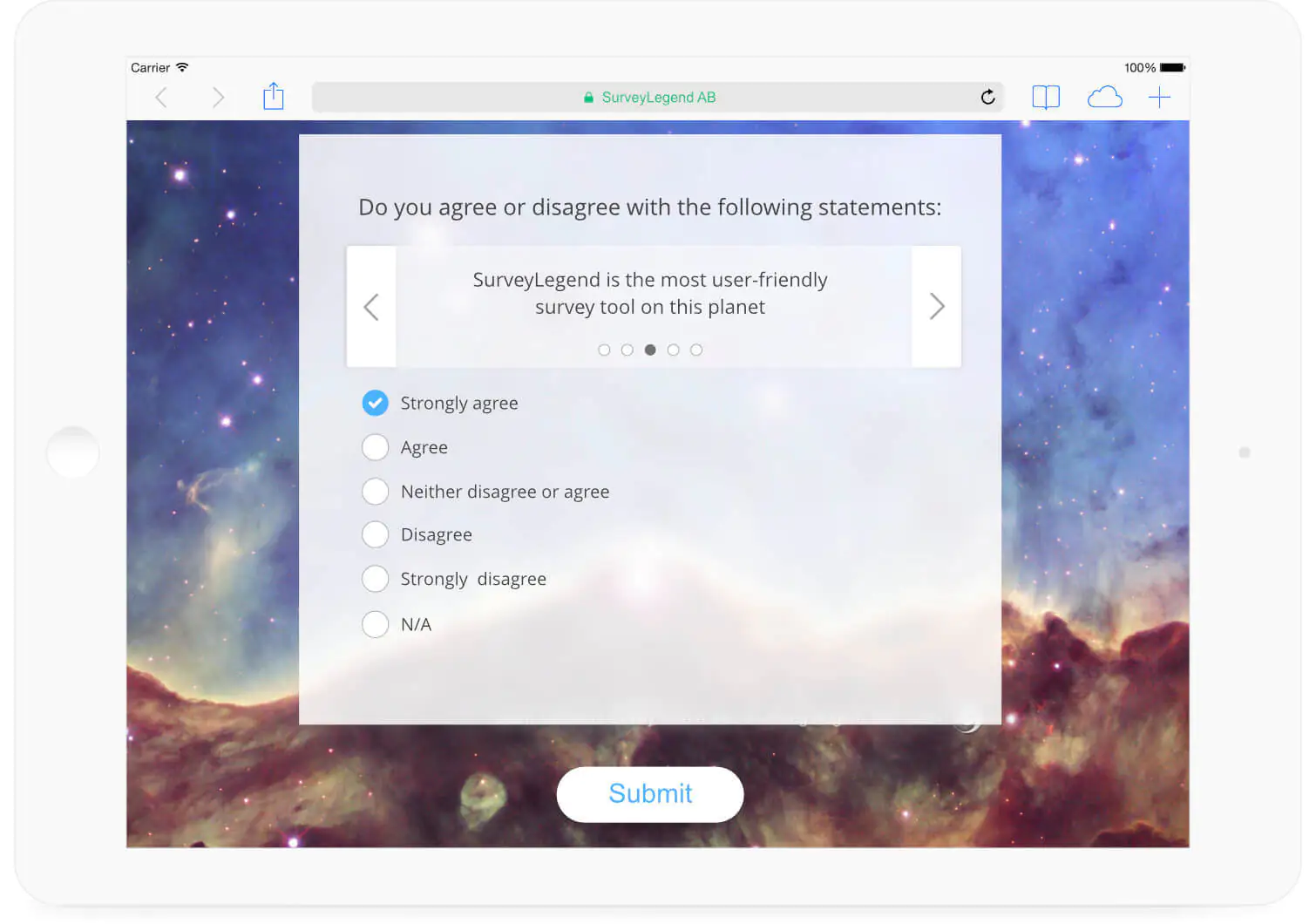 Computer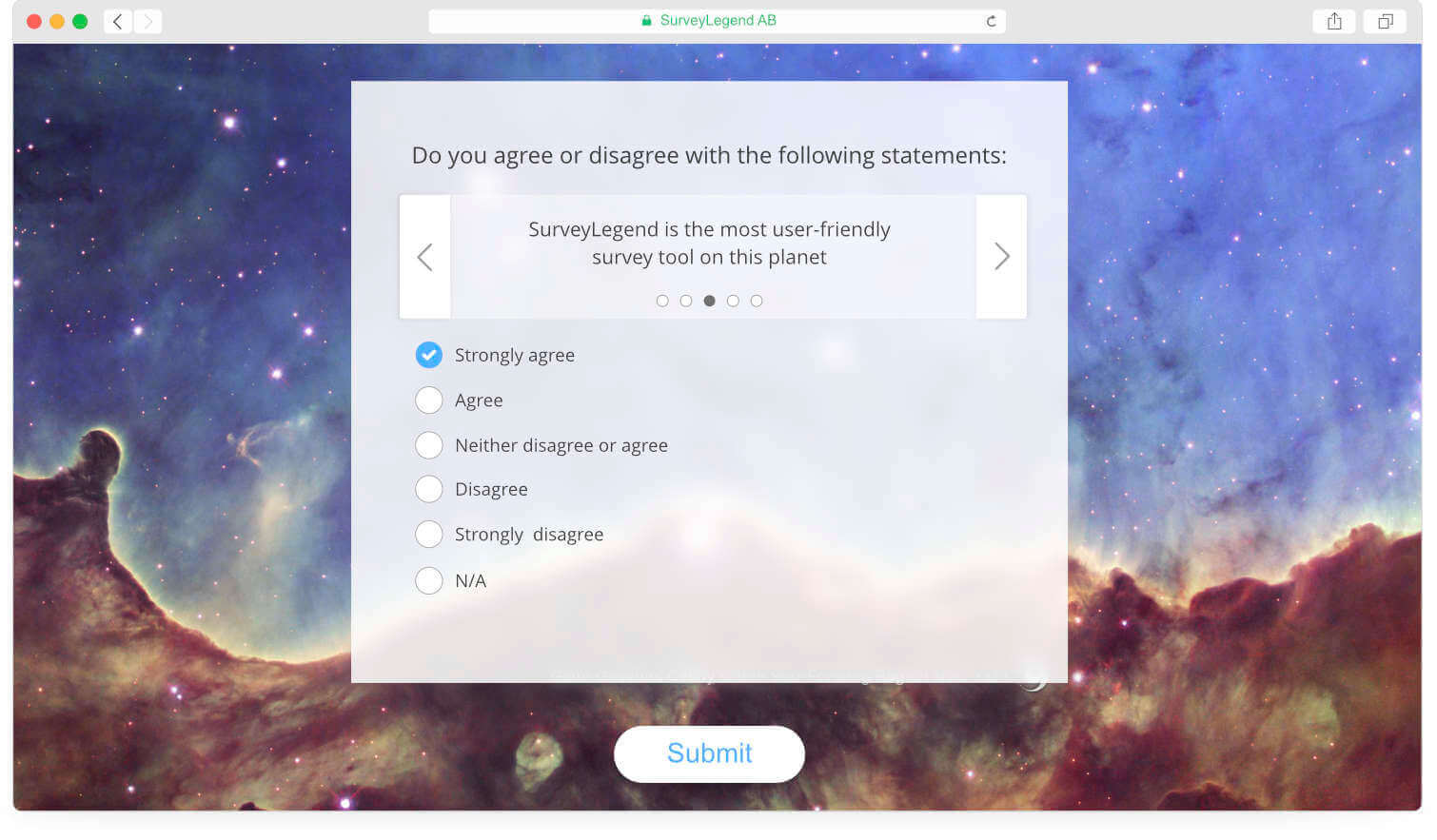 ---
Looks Amazingly Beautiful On Every Device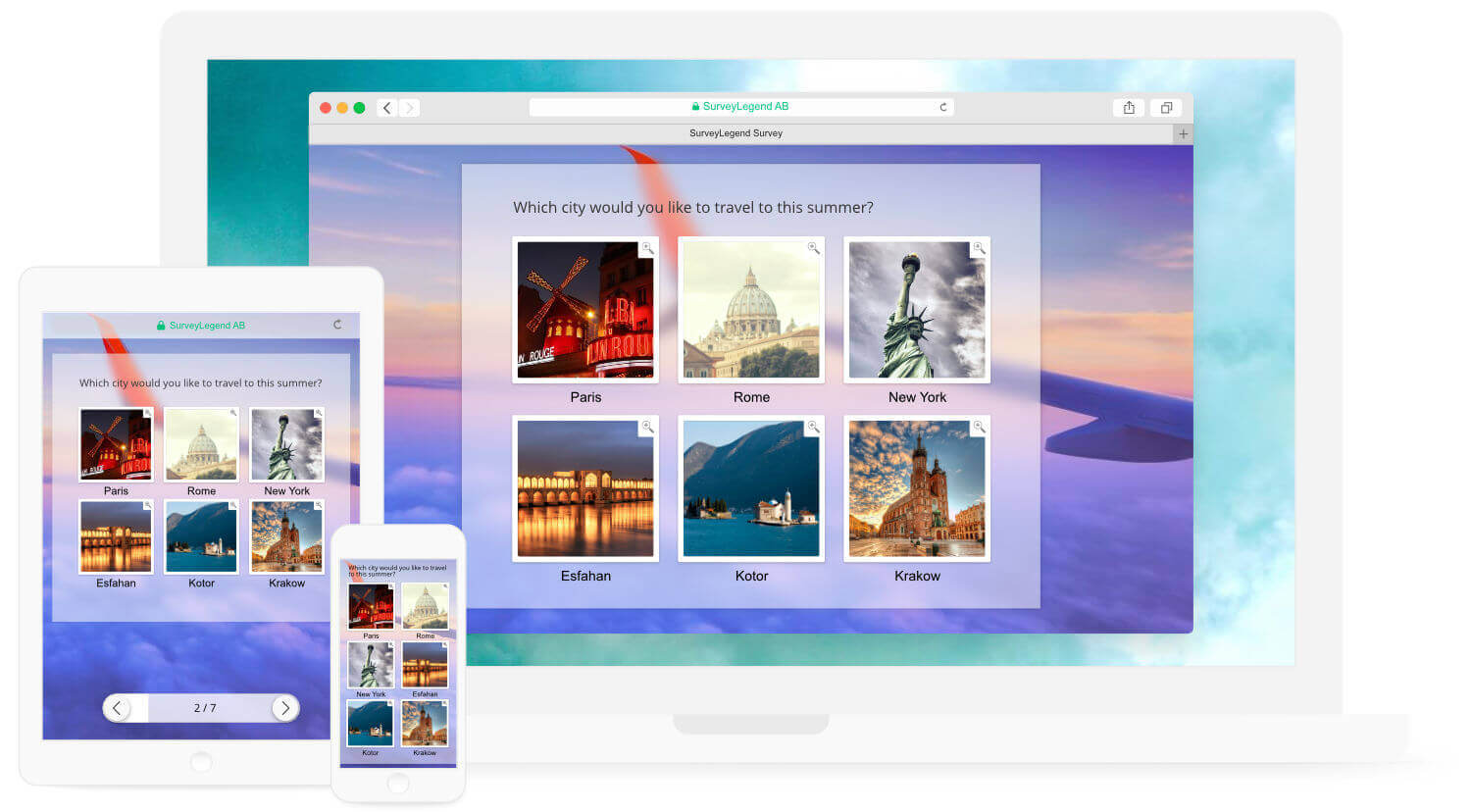 Every single time
Every survey you create will automatically be mobile phone ready. Design your survey however you like and let your brand be seen or use one of our gorgeous templates made by professionals.
Share your survey to the world and be confident that no matter what device your respondents participate on the survey will look astonishing. iPhones, iPads, Androids phones and tablets, Windows Phone, BlackBerry…it all just works. SurveyLegends modern system takes care of everything automatically for you 😉
---
Real-Time Analytics, Right There In Your Pocket
Make those critical, game changing decisions on the go
To keep you up-to-date with the latest feedback from your audience we made certain you can reach your data on the go, with our unique and innovative Mobile Phone Ready live analytics. As if that was not enough, we've made sure you don't need to instal an app. Simply go to our webpage and login as you would do using your tablet or PC; and then enjoy the data right there in the palm of your hand.
This empowers you to get a better picture of gathered responses and analyse the data faster. Every response to your survey, form, or poll is presented immediately in real-time, enabling you to follow the feedback as it comes in on your smartphone.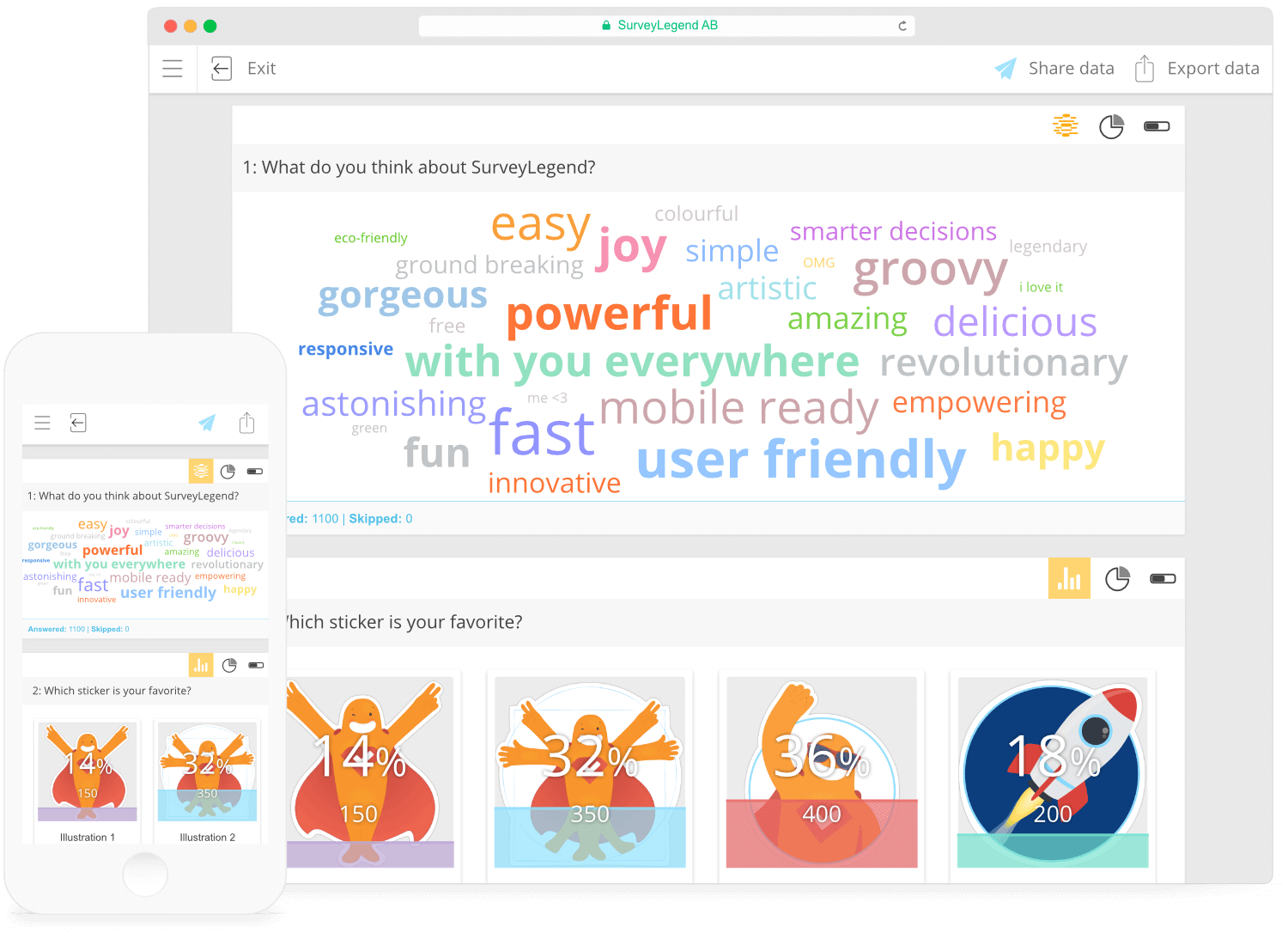 ---
Talk To Your Audience by creating Interactive Smartphone Optimized surveys, forms, and polls!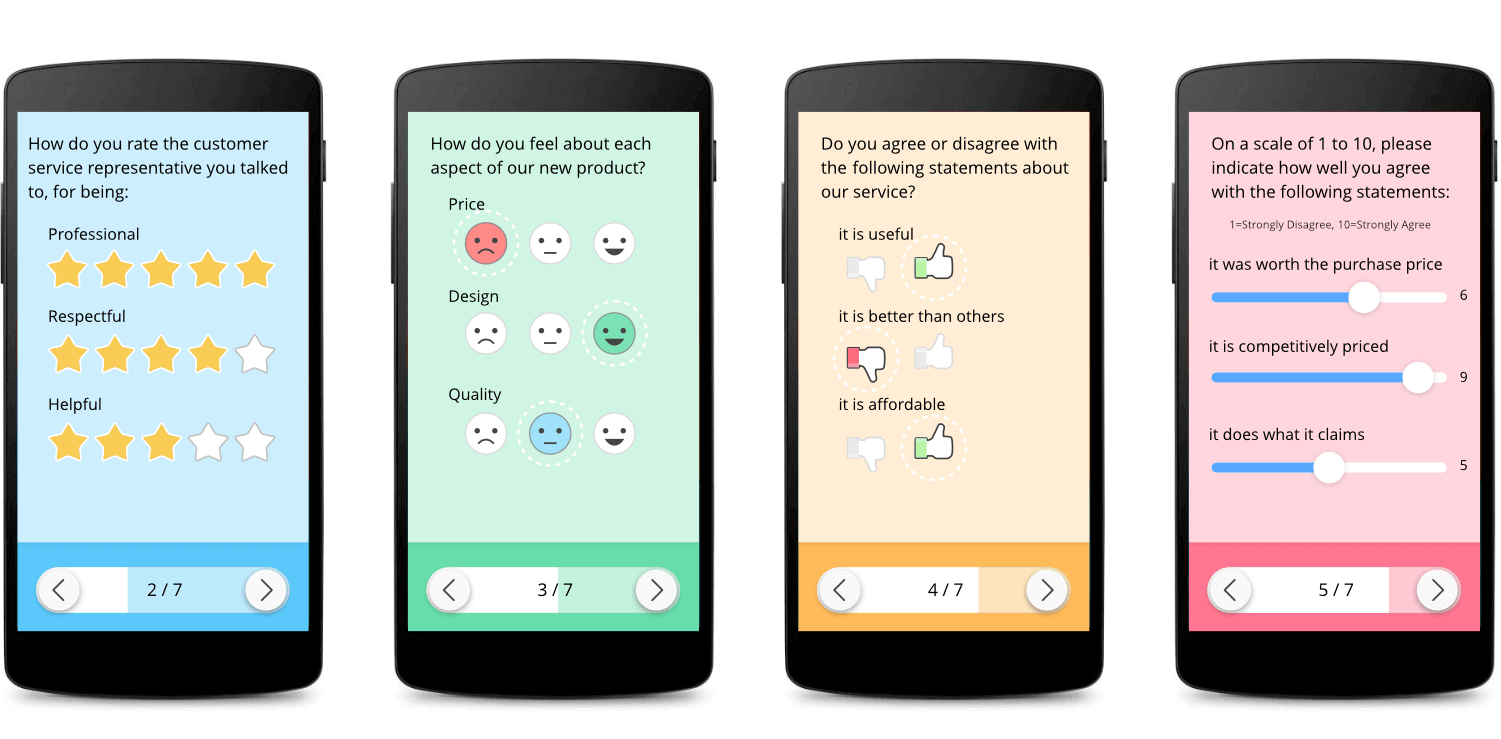 Engage your respondents like never before!
Utilise our engaging question types for mobile ready surveys is a match made in heaven. Use our engaging questions type media gallery, rating stars, thumbs, sliders and emojis to make your surveys come to life on mobile phones, tablets and computers.
Let your respondents smile while giving you the much needed feedback, enabling you to make better decisions with insightful feedback.
---
An Online Questionnaire, Built For Today's World
SurveyLegend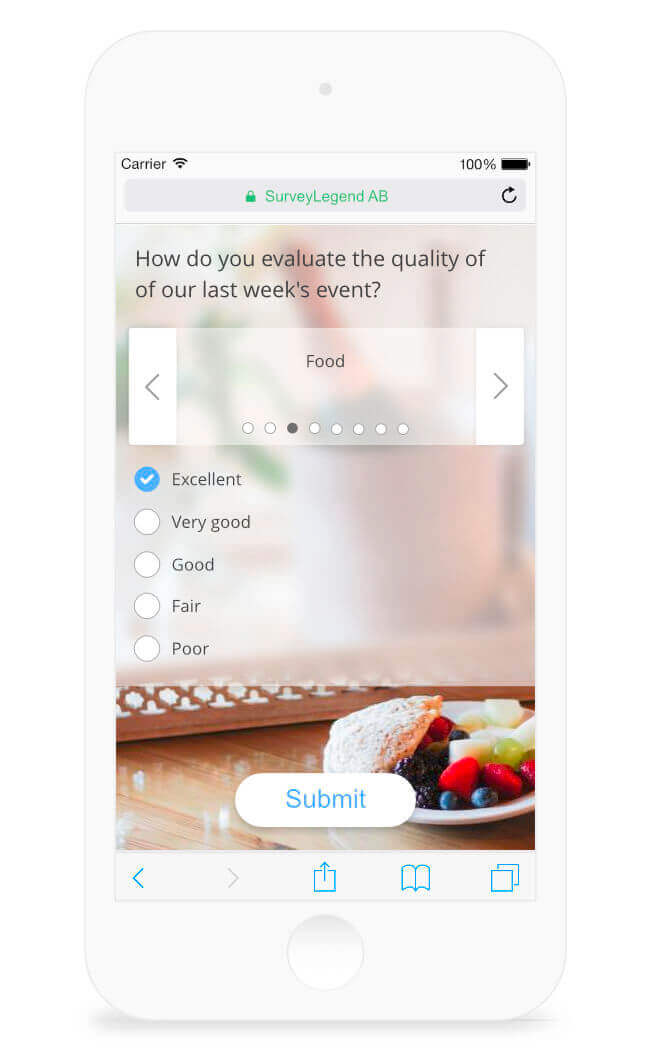 The future of online surveys and the mobile world of today. SurveyLegend makes life easier for you and your respondents. Be good to your respondents and they will reward you by completing your Survey.
Competitors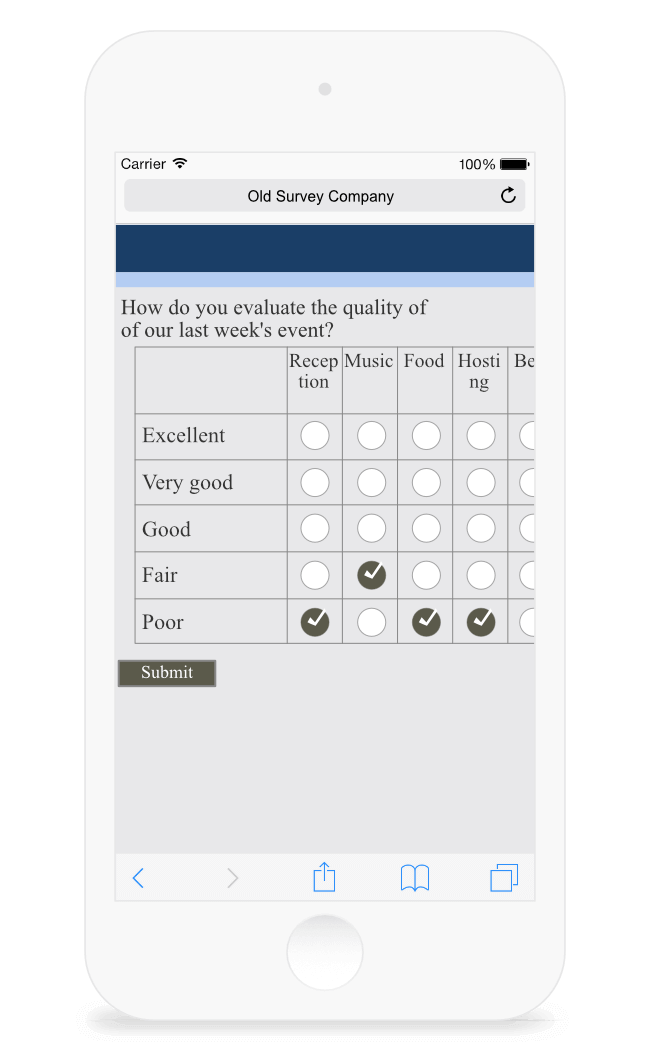 The dark ages for surveys can still be found and they aren't a pretty sight to behold. Giving your respondents a bad experience will lower your response rate.
The past is not always better than the present, we developed SurveyLegend to look great on todays mobile phones, tablets and computers. Every single time! Ask yourself now, which one of these survey would I respond to?
---
SurveyLegend is
By Thousands of companies
Become a Legend you too!
* All other trademarks are the property of their respective owners.
---
There is much more to it
You've experiences just a glimpse of what SurveyLegend offers. But there is still much more to discover.