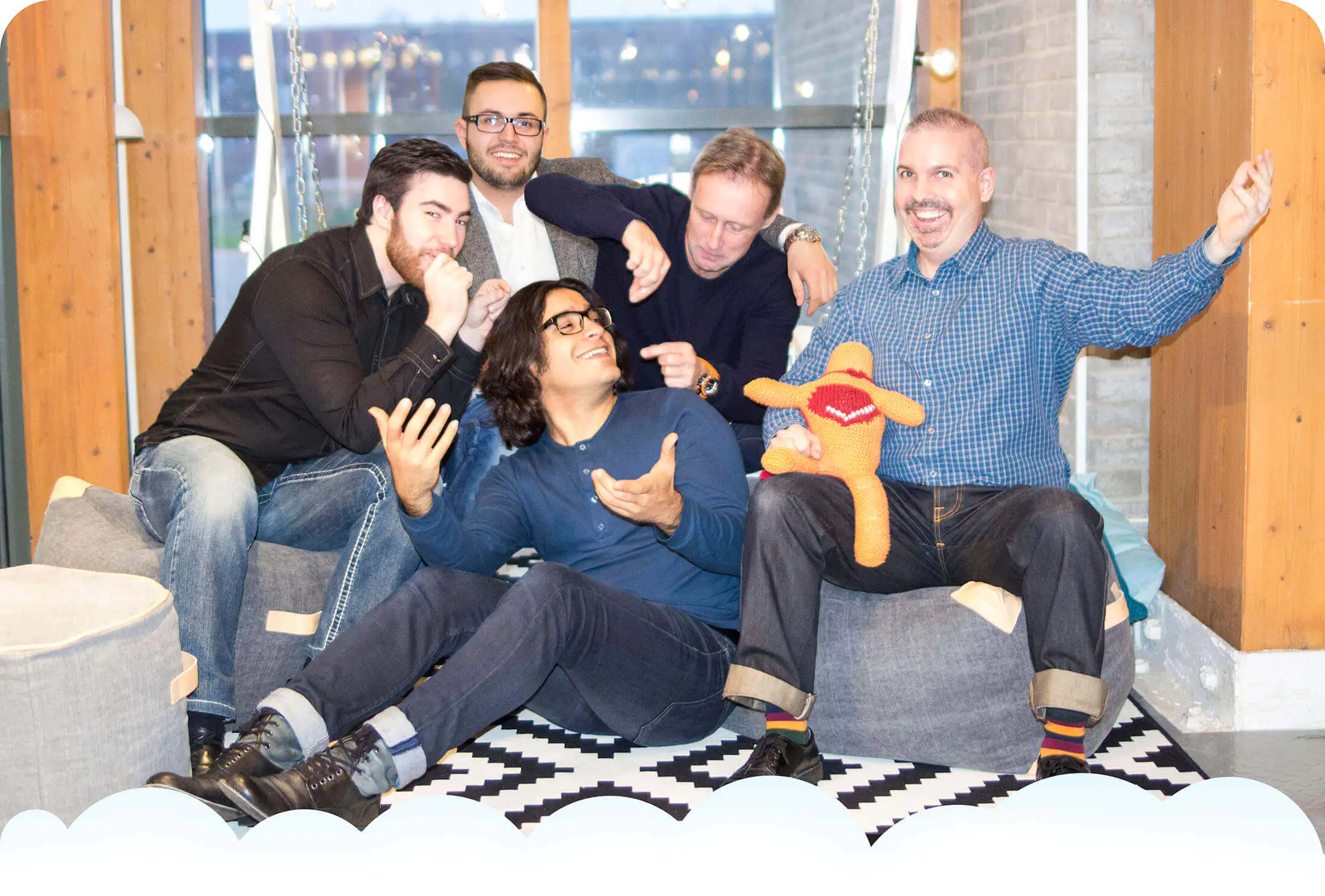 Why choose SurveyLegend?
"It should be a joy to give and receive insight." We founded SurveyLegend in 2010 at Ideon Innovation, and launched our brand new survey Web app in June, 2014 with the purpose of helping anyone with questions that need answers. We want to give individuals and companies, large and small, the power to create mobile-friendly, gorgeous surveys with ease, and with a smile on their face (yes, you read that right – a smile). In today's mobile world, we made sure to create a web app that's ready for it.
Now you can create great-looking surveys on your computer or tablet wherever you are, customize the look of your survey however you like, and display results with eye-catching and insightful graphics. It's all drag and drop and no prior design or market research skills are needed. If that was not encouraging enough, did we mention that it's free like air? Be a legend as long as you want for FREE. You're just a sign up away from getting your first question answered and making that insightful decision.
The legendary quest
The SurveyLegend journey started in Sweden in late 2010 with one simple goal: that surveys should be a JOY to encounter. Yet, it had never been done. With a team of three, we started building on the idea. Today, we are six: Jasko, Robert, Kiarokh, Rick, Bjarne and Johan – individuals with a diverse range of backgrounds, cultural and professional. As is the case in many amazing stories, luck played its part in bringing the team together. Jasko was still in university when he got the idea for SurveyLegend. The only problem was he had no development knowledge whatsoever. So, he needed to find some great developers.
Fortunately, he was pointed to the city of Malmö where he found Rick. An experienced freelance developer with roots in NY, USA, he met up with Jasko at a café near Central Station. Rick loved Jasko's idea and the way he pitched it and could not say no. The legendary quest was on!
Robert was a childhood friend of Jasko, and had recently graduated with a computer science degree. Jasko had never told him about SurveyLegend. Instead, Robert was surprised to find out about his friend's new venture sitting in the audience when SurveyLegend received an award for best business idea in the Venture Cup competition in 2011. No time was wasted when Jasko, with a smile, explained what SurveyLegend was doing and invited him along for the ride. Robert said "Hell yeahhhh!" and hopped on the rocket.
Johan was a former classmate of Jasko's, who frequently visited SurveyLegend, during his masters at Lund University. Johan chose SurveyLegend for his internship – a joyful day for all.
Some weeks later, Kiarokh and Jasko met each other at an entrepreneurs' event. Jasko was noisy and happy as usual, Kiarokh was a cool dude with long hair and a friendly face that was not easy to forget. Friendly people are hard to find! Some time later, Johan booked a meeting with a creative designer to get some feedback about the solution. Guess what… that guy was Kiarokh! When Jasko heard about it, he quickly called for a meeting presenting the company and offered him a place on the rocket. Who would say no? 🙂
Shortly after that, SurveyLegend put out a job announcement for skilled developers. One of the developers that replied was Bjarne, a very experienced developer with a winning personality. He was one of the first people in the world who typed the code <!DOCTYPE html>. The team immediately knew that Bjarne was LEGEND material. No time was wasted, Bjarne had gotten a ticket for the journey of his life, and he was now sitting right next to the others on the rocket. The journey was on…
We have faced our fair share of challenges but have always prevailed. On the way here, we've made a lot of great friends, who've helped us, awakened with us, smiled with us, laughed with us, lived with us, and they are always in our hearts. We believe that the journey defines a company. SurveyLegend wouldn't be what it is, if it wasn't for every little detail that has happened along the way. Every bump in the road, every obstacle that we overcome, builds character. Our vision is to bring JOY to survey creation and participation; which has never (ever) been done before.
Every day is a fun day at SurveyLegend headquarters which is located in Malmö, a beautiful city in the southern Sweden, at the coolest possible IT-startup-hub, The Ground. The Ground hosts some of the best IT startups in Sweden and we are happy to be here.
We are a great team with passion for what we do. Today, SurveyLegend has users in more than 150 countries and we grow bigger and stronger every day. We invite you to join our Legendary quest, sign up to SurveyLegend, like us on Facebook, follow us on Twitter or tell a friend. We appreciate you taking time to learn about us. Thank you for your support!
PS! Keep it Legen…, wait for it, …dary! 🙂