Branching & Logic at their Best
What is Branching?
With survey logics and branching, you can divide your survey or questionnaire into different paths. Then easily send different respondents to different branches, where they only answer relevant questions.
Branching lets you customize the behavior of your survey, form, poll or questionnaire based on multiple conditions. With branching you can forward respondents who answer a series of questions in a certain way, to a certain section of the questionnaire, and basically hide the rest of it.
This way, you can easily screen out respondents that are relevant to you. To forward respondents to a specific branch of your survey, you can set up one or several conditions, while creating a logic flow. When respondents meet the requirements, you can hide or show specific questions or pages of your survey, form, poll or questionnaire.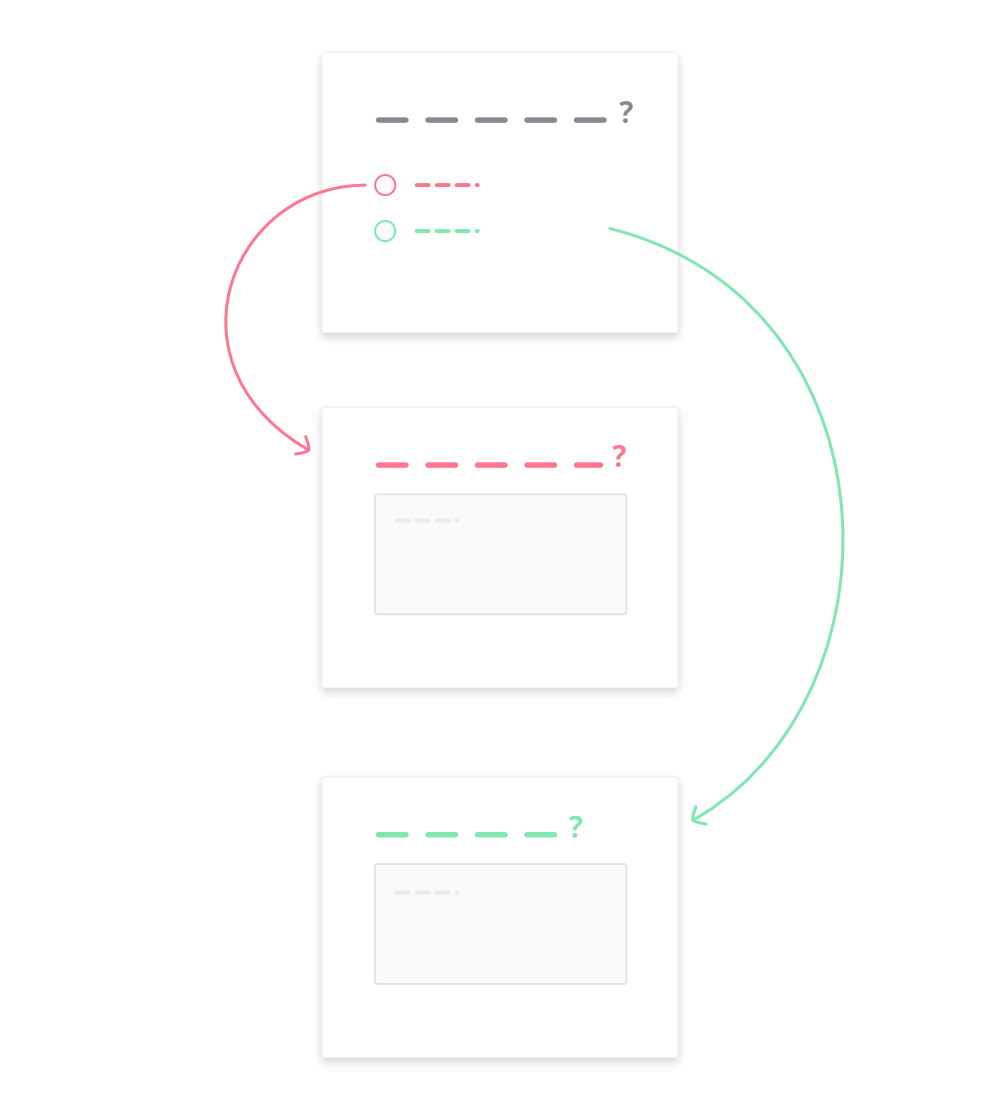 ---
Probably the Best Branching Creator in the Universe
IF
answer to the following question
*
Have you ever owned any pets?
is
THEN
skip to
page
3 pages, including 25 questions will be hidden!
Page #5
AND also
show
question
(s)
#37
Are you allergic to any pets?
This is an example of how a you can combine a Skip Logic, with another logic in our
Logic flow
editor.
A super easy-to-use logic & branching creator, finally!
Yes you read it right! Finally there is a tool for creating logic flows and branching for surveys, which everyone can understand and easily use; no matter if it's their first time or 1000th time of making a survey.
We set out to design an easy to use survey logic creation system for the casual web explorers. There is no need for you to be an expert researcher. If you can use an email app on your smartphone, or navigate through your favorite social media app; then you will already be a master in using SurveyLegend.
In our app, "what you see is what you get". When you are setting up your branches using our Logic flow creator, we visually present you all the steps in a clearly understandable way. Everything from the first conditions and rules that you set up on the questions, to the consequences of the logic flow.
It's as joyful as a dance in the park; in a sunny day to be specific : )
---
Smarter Surveys, with the Help of Page Logic & Branching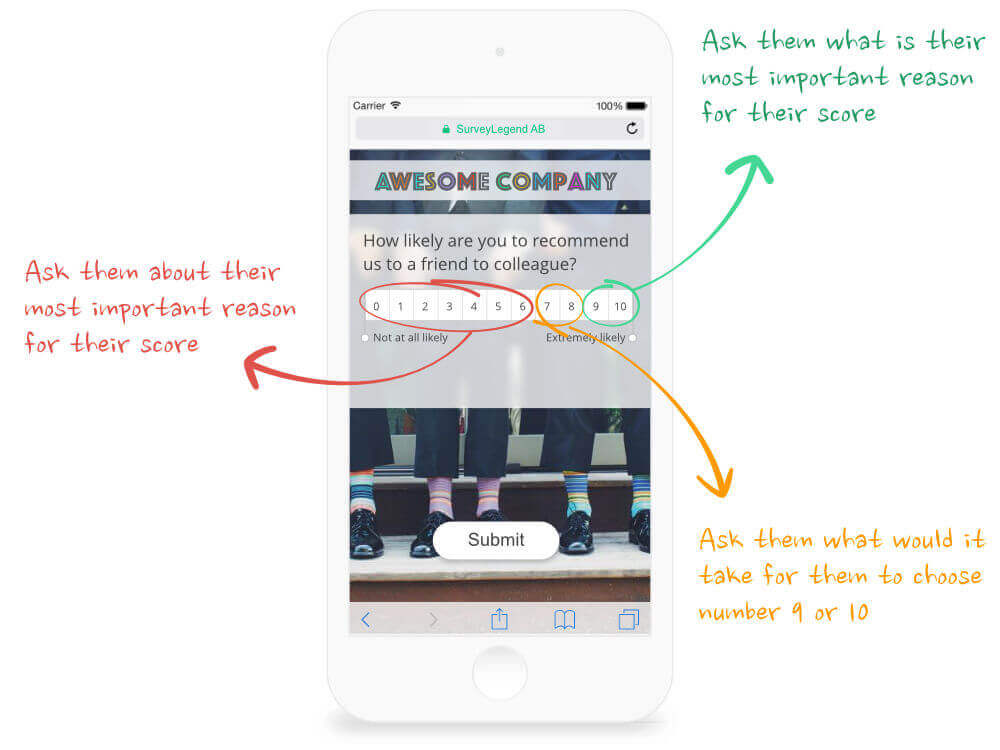 A flawless experience
With smartphones, our world got way better; and now with smart surveys, the world that "you" and "us" share, has become an even better place.
Don't want your respondents to see questions that don't apply to them? Want your survey to be smart and customized, to be as close to your participants as possible? If your answer is yes, then SurveyLegend is for you.
No matter if you're measuring employee satisfaction, evaluating a new product line, or collecting feedback from a teachers conference. Divide your questionnaire into sub-branches and save lots of time, for yourself, your company, and your respondents. A well-designed branched survey helps focusing on the right questions, and getting the right answers. You design a questionnaire that intelligently reduces the cognitive work for your respondents, by by automatically directing them to a series of relevant questions. The best of all is that you are the one in charge!
---
For Any & Every Research Project
No matter what project it is, professionals will use branching
Branching, which is sometimes called "page logic" is widely used by professional researchers. Because it helps splitting the questionnaire into several distinct chapters, and based on respondents' answers, skip to a branch which is most relevant for that group of people.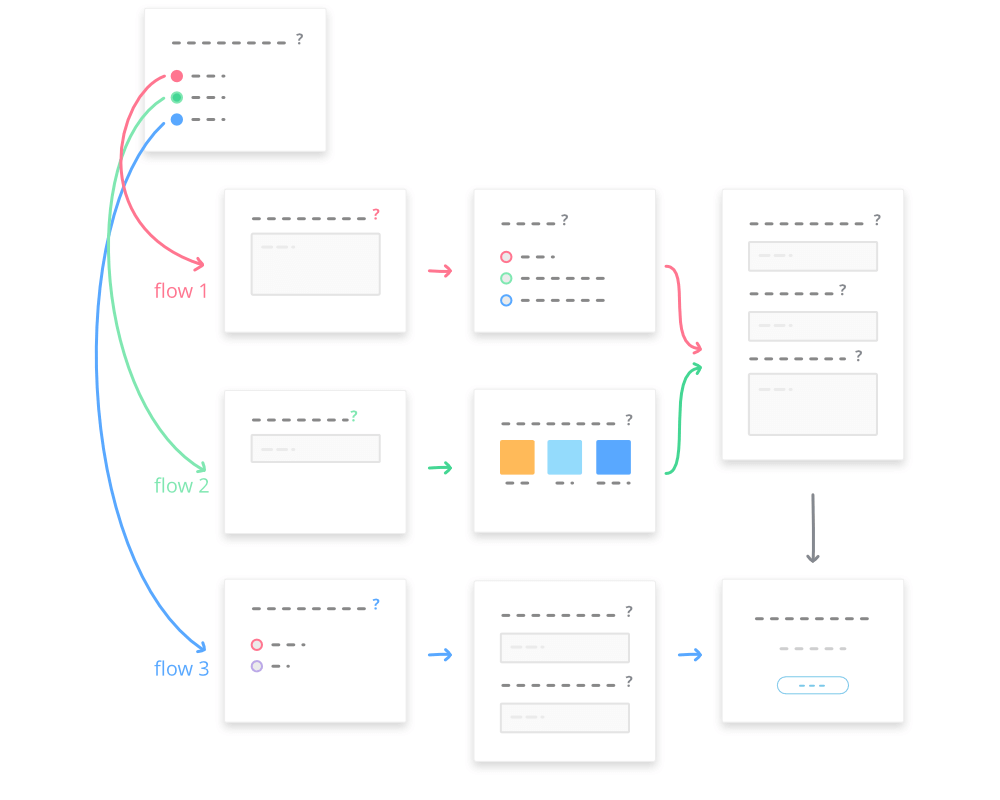 Customer loyalty research
Use our Net Promoter Score question type, to find out why some customers stay loyal to your brand, and why some don't. Ask the right question, from the right people. Get to know what makes them recommend your brand to others and what stops them from doing so.
Customer satisfaction
Get to know your market before you start marketing your services or producing your product with the help of Logic-empowered questionnaires which are divided into branches. Understand who your customers are and which group of people is most likely to purchase your new service or product.
Introducing a new product
Are you planing to produce a new product? With the help of Logic-empowered questionnaires, easily divide your product survey into different branches. Analyze why each type of potential customer might buy or might not buy the new product.
Event planning
Want to know how many will come to your next event, their occupation, age, if they will be joining for lunch before the event starts? Ask the event participants if they're coming for lunch before you ask them what they would like to eat and if they have any dietary restrictions.
---
A Participation Experience Like No Other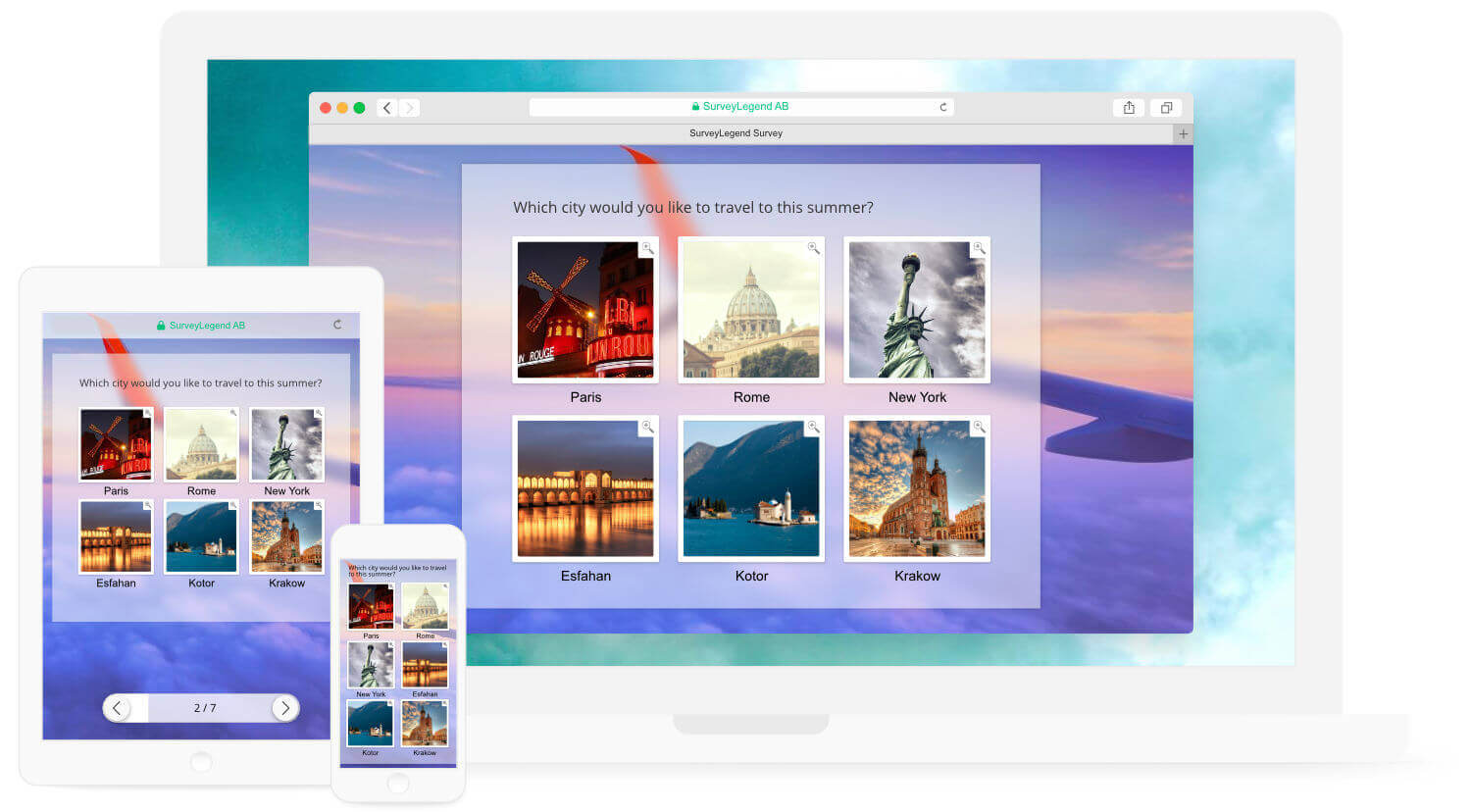 Tailor made fit for your respondents
If a question is not relevant to a respondent, they won't know how to answer it. Imagine if your respondent does not own a driver's licence, or a car, and your insurance survey is asking him/her specific questions about car insurance.
Asking questions that aren't relevant to the respondents will either force them to answer randomly, or even worse, makes them frustrated and they leave without answering. So why ask them when you can avoid it with the help of branched surveys?
Beautiful, short and sweet
Everyone loves a shorter and more beautiful survey! Providing fewer questions to the respondent to complete, increases the "finish rates". Our tool empowers you to automatically group respondents, and ask them fewer, but more relevant questions. This benefits your data volume and quality.
It's like a live interview
Questionnaires are like live conversations, and just like in an interview, asking questions that don't apply to a respondent are distracting. With SurveyLegend, it's like you are there every time somebody opens your survey or form. You know who should answer to which question. So just go ahead and design a smart survey that is as amazing as you!
---
SurveyLegend is
By Thousands of companies
Become a Legend you too!
* All other trademarks are the property of their respective owners.
---
There is much more to it
You've experiences just a glimpse of what SurveyLegend offers. But there is still much more to discover.