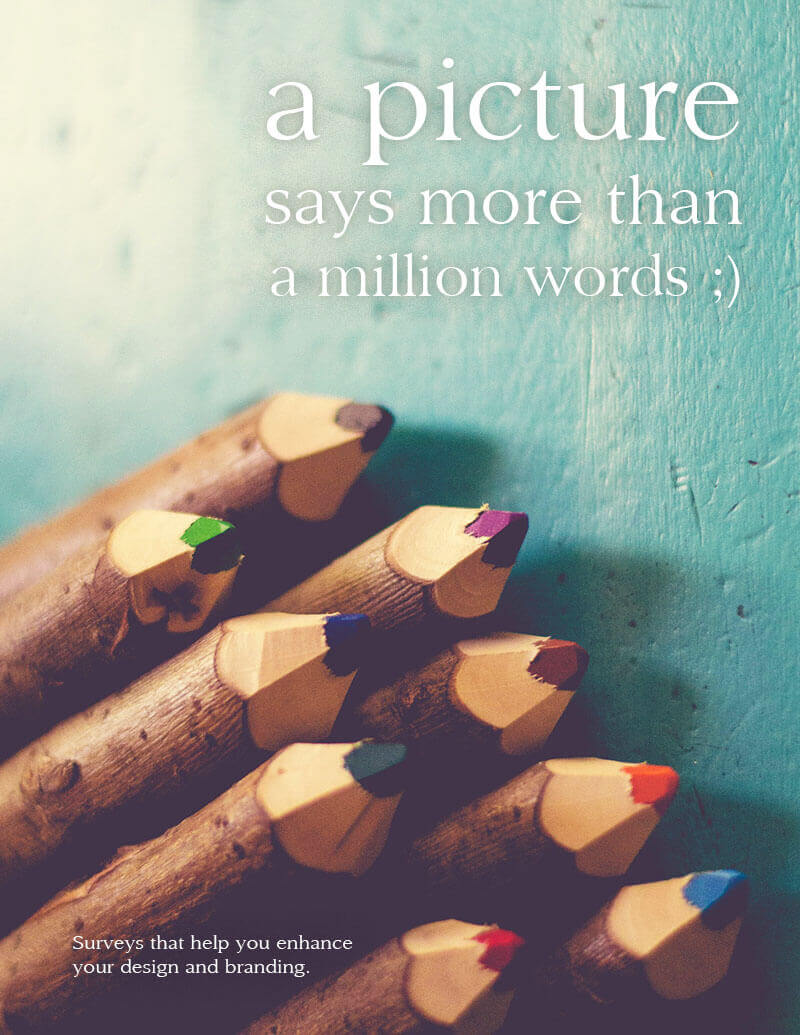 A Picture Says More than a Million Words ; )
Every day good logos, posters, icons, and products are designed by amazing designers. But sometimes it is very hard to choose between the "better" and the "best". Some designers are amazing and talented indeed, but even the bests can do better. So why not involving the beholders in the design process? You may already have a diamond but the feedback from the people will help you turn it into a polished diamond.
We at SurveyLegend believe you should 🙂 we do it and so do the best ones in the world. SurveyLegend makes it super easy to upload images or sketches of your designs to collect that well-needed feedback. By using our "Media Gallery" feature, you can use images as answers; and actually all other question types offered in our solution can be boosted by power of images.
One of the biggest problems that retail companies have is offering products the consumer might not like. Producing things that the market doesn't want, only leads to a bad assortment of products for the visitors of the online or physical retail store and unnecessary costs for the retail companies.
With SurveyLegend, companies, their design teams or market research departments, can easily create picture-based surveys, to ask for the customers' opinion on products before they are launched to the market. For example asking; Which t-shirt do you like the most? or What shoes would you wear if given the opportunity? Picture based survey are a savior when wanting to present a question visually. This is an inevitable must, in a retail, product and design.
We even make it super easy to evaluate different marketing aspects of such product; from the price customers are willing to pay, to how the interest is spread geographically. All this and much more before even production is started, allowing you to avoid mistakes, costing you time and money.
Additionally, using pictures in questionnaires enables you to ask questions which are impossible to as with pure text. This empowers you to make online exams or quizzes, language tests, IQ tests, psychological tests and much more. It's really your imagination and creativity that sets the boundaries. You can go crazy and make totally astonishing questionnaires and surveys with images.
What crazy things one can't do with picture-based surveys… Have a look at these examples, get inspired, and use all your legendary power. Be visual, be engaging, be a legend!
---
Templates for Design, Branding and Picture Surveys & Questionnaires