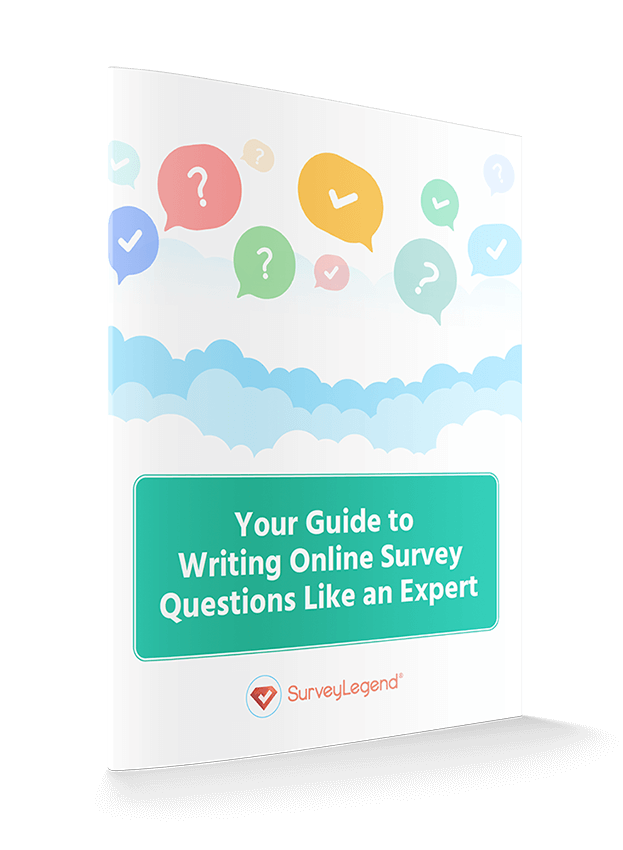 eBook
Write Survey Questions Like an Expert and Say Goodbye to Low (or No) Response Rates!
To help you get honest and useful answers from your survey participants, we cover the following topics using simple explanations and color-coded examples:
Choosing Your Survey Types
Survey Question Do's and Don'ts
The SurveyLegend Difference
Start creating successful surveys with our guide. Download our free ebook now.
Download the Guide to Writing Survey Questions Like an Expert!
Start writing questions that people want to answer and get the response rates you want to have.