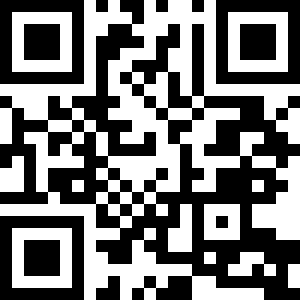 Our mobile-ready surveys look gorgeous on any device! Scan the QRC to preview this one on your smartphone.
'Word of Mouth' is the best marketing any company can get, and with SurveyLegend's Net Promoter Score (NPS®) survey template you get to know how likely your customers are to recommend you to friends or colleagues.
Tracking the Net Promoter Score (NPS®) over time also allows you to benchmark your progress over time. Did those changes in your customer service have any effects or not on the NPS®?
The Net Promoter Score (NPS®) methodology is based on asking the participant one single question that is anticipating of both repurchase and word for mouth (referral): "On a scale of 0 to 10, how likely are you to refer our company to a friend or colleague?"
The survey responses provided are categorised as follows: People who rate you 0 through 6 are referred to as "Detractors", those who rate you 7 or 8 are referred as "Passives", and those who give you a 9 or 10 are referred as "Promoters".
Get to know your customers and improve your Net Promoter Score using SurveyLegends easy to use Net Promoter® Score survey template. You can of course customize the Net Promoter Score (NPS®) template according to your needs, add questions that are specific for the customers at your company. Register now for free and start creating your first amazing and insightful Net Promoter Score survey 🙂
Info: Net Promoter Score is a trademark of Satmetrix Systems, Inc, F. Reichheld, and Bain & Company

Make your own survey for FREE
Need more survey templates?