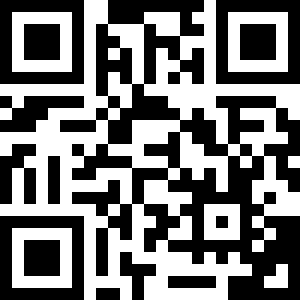 Our mobile-ready surveys look gorgeous on any device! Scan the QRC to preview this one on your smartphone.
If your latest event was just as good as your previous event, so how do you keep on evolving as a event planner? How do you plan even greater events, the ones everyone wants to attend? The answer is simple, and it's as simple to implement. The answer is "By asking".
Just ask the people that attended your previous event. Let them tell you what they thought about it and its contents. Did the event help improve their skills and knowledge about a specific subject they attended? How useful was the information provided at the event? How organized was the event? How many objectives of the event were met? How skilled was the presenter?
You can ask all these questions and more to evaluate the quality of your event, and get inspired about what can be improved and enhanced in your next events. The event quality is perceived by the people attending the event so ask, talks and enable them to express their thoughts and suggest improvements. And there are always things to be done next time.
With SurveyLegend's quick and great looking Post-event Survey Template, It's super easy to start asking and improving your future events. Start listening today and never stop evolving with help of your event attendees.
You can of course customize the Post-event Survey Template according to your needs, add questions that are specific for the event you had. Register now for free and start creating your first gorgeous post-event survey 🙂


Make your own survey for FREE
Need more survey templates?