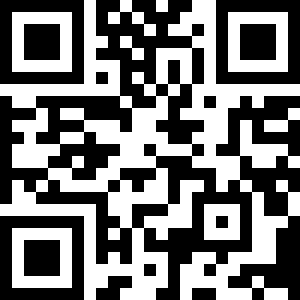 Our mobile-ready surveys look gorgeous on any device! Scan the QRC to preview this one on your smartphone.
Surveys are increasingly becoming a necessary tool for product designers. In today's competitive and open market, the most important way to win the competition is to design a product which more people love and find nice & joyful to use.
When you design t-shirts or any kind of clothes, you want to make sure that they reach the right target group, and this target consumers are ready to pay for them. If consumers find a t-shirt they like, they tend to buy more shirts from the same supplier. They would most likely check out the other clothes offered, and they may end up following the brand on social media, and keep themselves up-to-date to buy the latest designs.
It is not easy to build a clothes brand. No brand can appeal to everybody, because people are different, and buy things for different reasons. When a brand gets settled, after a while it develops its own character. Therefore, specific types of people with a specific range of personalities, tastes, level of education education, income, social class, attitude, etc… fall in love with it and become real fans and followers of the brand.
If you have had a fashion brand, be sure you already have a fan-base. Due to specific characteristics of your work, there are certain types of people who are coming to your shop and buying your products. They all have their reasons and preferences, but these reasons are not too different.
Creating a great consumer/fan experience, and appealing to your customers should be your initial goal of maintaining your brand. And it's all about researching, understanding, and evaluation. Figuring out who are the actual people that pay for your products, t-shirts or clothes; and most importantly what kind of designs they like to buy and why.
When you find out who your customers are, you can maintain designing for their taste. Also, by surveying constantly, you can evolve with them. Don't forget that trends come and go, and you should both keep up with them, and with your customers.
To help you become even a greater brand, we have made a nice T-shirt Design Survey Template. Despite this survey focuses on t-shirts, it can be easily modified by you and be used for any type of clothes. You can customize the the survey template according to your needs, and add questions that are specific for the product you are researching for.
What is great about SurveyLegend is that you can showcase your products and ask people for feedback. It is possible to easily create online product galleries (in this case t-shirt gallery), upload photos of your brand-new designs or latest products, and research how people think about them.
SurveyLegend's powerful image-based survey system helps you do a preliminary market research for new t-shirt designs, and evaluate how well will they be received by the market, even before the products are released.
Keep in mind that for great designers like you, SurveyLegend offers lots of branding and visual customization possibilities. You can include images into your survey questions, or even survey background. Register now for free and start creating your first amazing and powerful t-shirt design questionnaire. Good luck! 😉

Make your own survey for FREE
Need more survey templates?