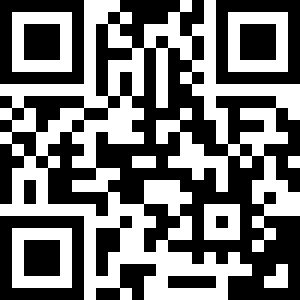 Our mobile-friendly surveys look gorgeous on any device! Scan the QRC to preview this one on your smartphone.
All great marketing consultants need a great tool to investigate, find, and analyse the target market of their client. This will help them provide the their professional services to companies who purchase their help. It is the same if a company is in need of gathering data about its own target market.To help you with Target Market Analysis, we have crafted a professional survey template. Using this template enables you to measure how your company, and or your clients' companies, interact and engage with their target markets. This survey can also help you find out if the company has a dominant presence in the target market, or if the competitors are occupying its place.
While surveying with this template, you can investigate the quantity and quality of the target market, and see who are the actual customers. Are they mostly individuals, or companies.
This survey provides a cost-effective way to professional marketers and marketing consultants to connect with their target audience on any device. No matter if the audience has access to a PC, or only has an smartphone or tablet, they can reach them and ask them to take the survey instantly on their device.
Conducting a Market Analysis survey with SurveyLegend to a subset of your audience is a awesome way to investigate what is resonating with them. You can of course customize the survey template according to your needs, add questions that are specific for the products or services that your company offers. Register now for free and start creating your first amazing and Service Market Research survey 🙂

Make your own survey for FREE
Need more survey templates?