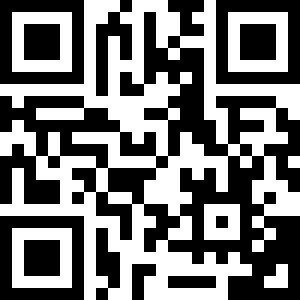 Our mobile-ready surveys look gorgeous on any device! Scan the QRC to preview this one on your smartphone.
Surveys are increasingly becoming a necessary tool for UX designers, interaction designers, and app developers. In today's competitive and open digital world, the most important way to win the competition is to design a program which more people love and find easy & joyful to use.
In many cases, it does not really matter how innovative your new software is, or how many new problems you solve with it. What matters is how much easier and faster your new software or application solves users problems, compared to other tools out there. And this is only achieved with rigorous and constant testing, and surveying; which allows you to learn from your users and enhance your software, before launching it to the market.
Creating a great user experience, should be your initial goal of making a new software or app.
It's all about researching, understanding, and evaluation. Figuring out the right problems to solve, before dipping into our box of new ideas and creative solution.
So, when designing a new solution and testing it on users, creating a great survey is like designing a great user experience as well. Just like designing a bad product, designing a bad User Experience Survey is waste of time and money. In both cases, you have to put the user, at the center of the process. A survey which made for your user, leads to the gathering of more useful and reliable information.
Therefore, we have made a nice UX survey template for you, which covers the most common things you need to know after completing your actual live user test sessions. The questions in this questionnaire will help you put together an accurate image of how users get involved with your software, and how feel about their experience. Also, you can easily follow how data changes through time, after every new update and new user test.
You can of course customize the the template according to your needs, and add questions that are specific for the program you are testing.
We recommend you having this survey with you in your interviews with testers, and conduct it after testing session is done. Don't worry if you forget to bring your laptop to the meeting or if the test are being done remotely. Because our surveys are compatible and look great on any device. Just take out your smartphone or tablet, and give it to your client to collect their responses, or send them a link to the survey and let them do it afterwards, when they have time.
Keep in mind that for great designers like you, SurveyLegend offers lots of branding and visual customization possibilities. You can include images into your survey and perhaps do some pre-prototyping tests, before making the actual prototype for testing. Register now for free and start creating your first amazing and powerful design questionnaire. Good luck! 😉

Make your own survey for FREE
Need more survey templates?