reCreate your own picture form, survey, or poll now!
Picture Form, Why?
Visual communication is becoming more and more the dominant way of making engaging and impactful communication. The old saying "a picture says more than a 1000 words" is true now more than ever today, just looking at how companies like Facebook, Instagram, Twitter, SnapChat… have evolved, shifting their focus from text-based communication to image-based and video-based (multimedia) posts.
To create engaging content that captivates the respondent and gets them to interact, that's the number one goal of any marketer, market researcher, data collector… or at least that's what the goal should be.
If your number one goal is to "collect data", let me ask you, how do you collect data if your respondents drop off or never even complete your survey, form or poll due to its sheer unappealing look.
Today's world is fast and wants to be captivated, jump on the boat or drown, you make the decision. Using pictures in your form is a must for any company, marketer, market researcher…
And all this should be done easy!
We Made It Easy!
SurveyLegend was founded on this principals that engaging communication is key to good feedback collection and insight. The more data you collect the better decisions you can make. That's why we made sure to make it easy to create mobile friendly and visually appealing surveys, forms, and polls.
Drag and drop in the "Picture selection" question type or the "Picture ranking" option, upload 100 images at the same time and enjoy how they are placed in a perfect order, like a beautiful image gallery.
You can enable zoom for the picture, or add instant URL redirect, if the respondent clicks on an picture you target with an URL the page will load allowing you to show other related material or why not offer a special discount on the collection.
Pictures can be used for a lot of areas, from making award forms, marketing, sales or to making the traditional boring forms, surveys and polls more engaging.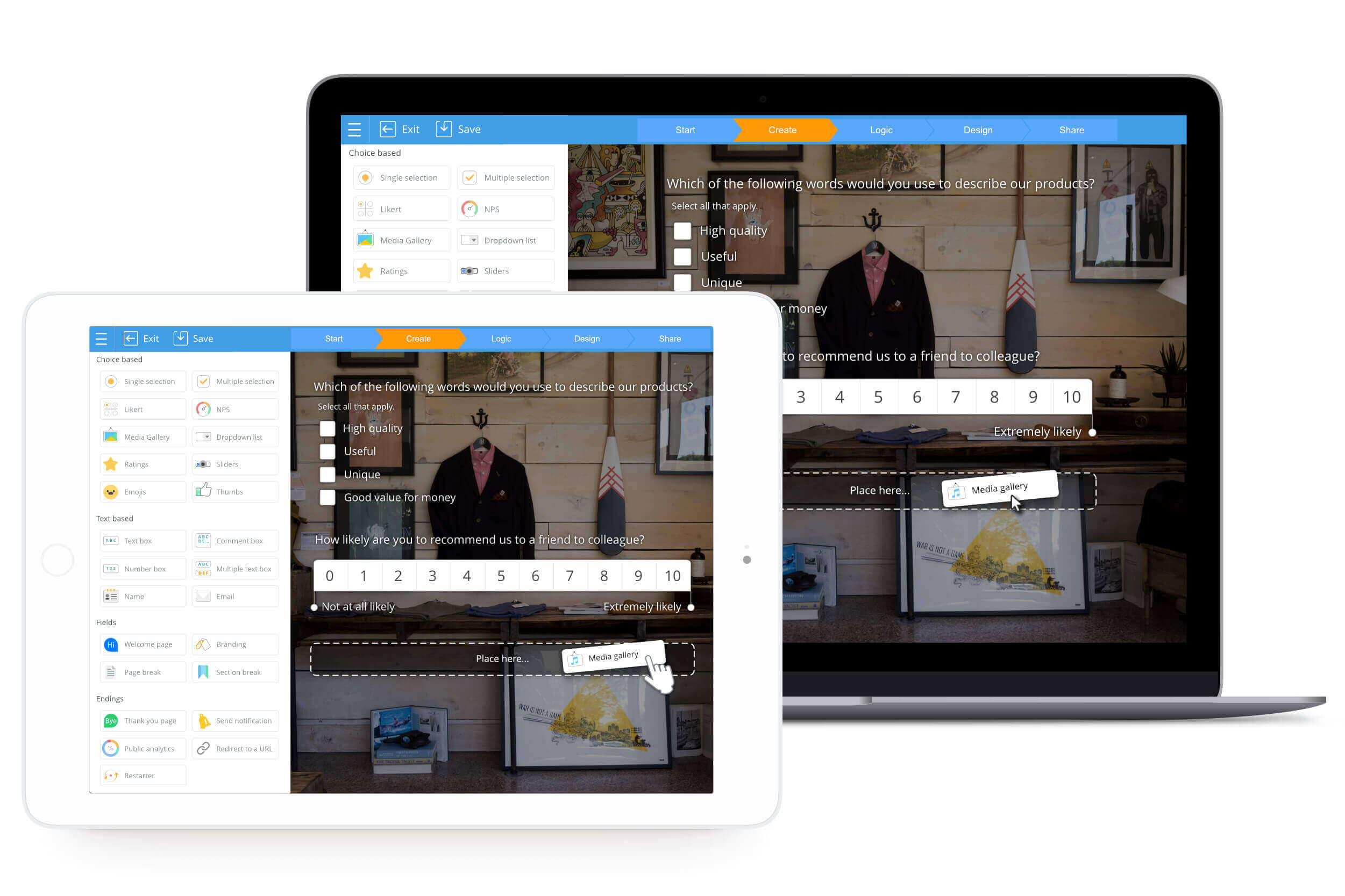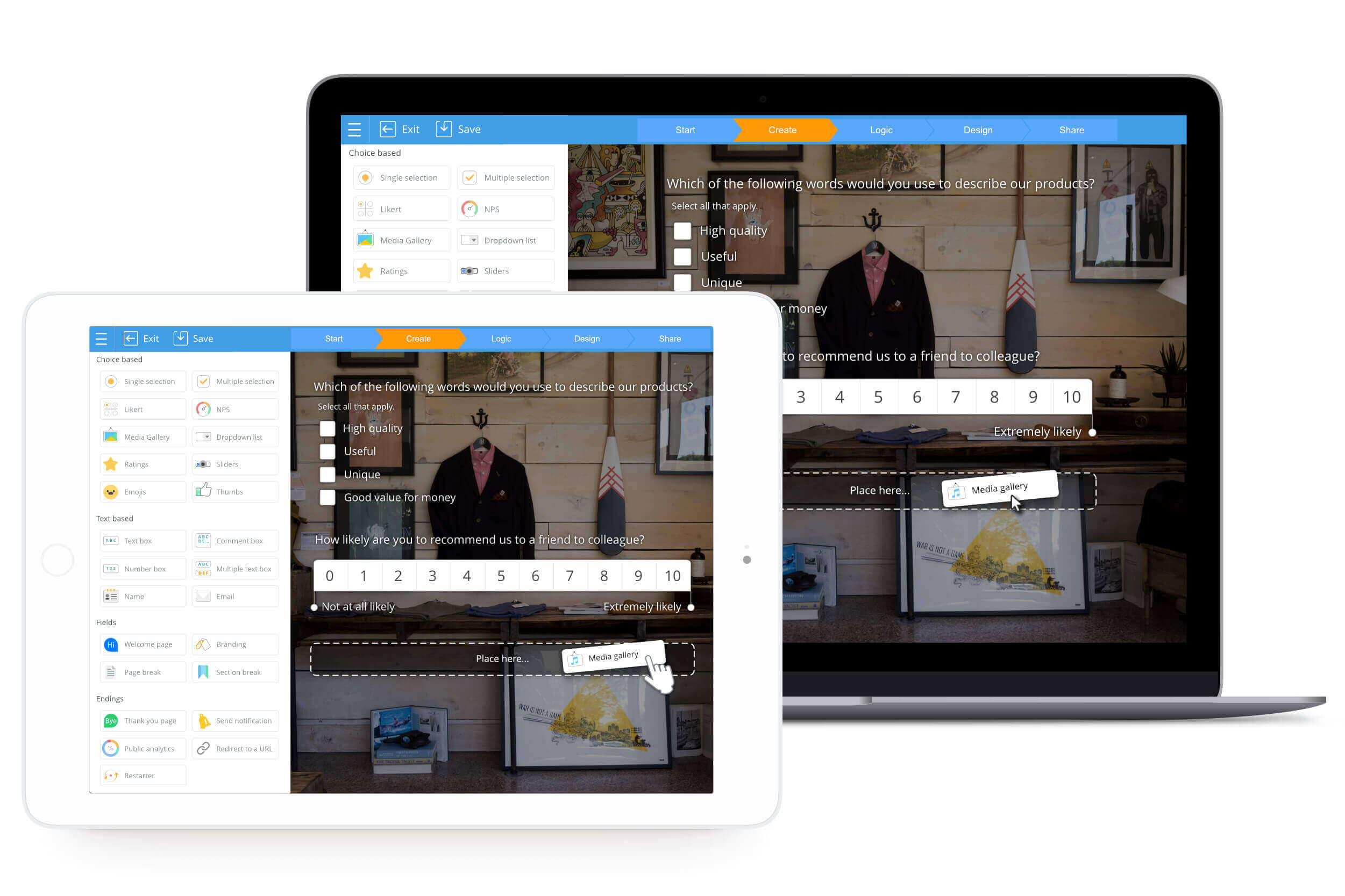 add picture selection with ease on all devices
Conclusions
If you are planning on collecting feedback make sure to create an engaging form, poll or survey using pictures, videos, and audio.
Good to do is ask your self if you would do the form or not, and be honest 🙂
Important to be aware of is that today more than half the questionnaire participated on are being responded to through mobile devices. That's why its super important to make sure to use a provider that's mobile compatible and works on all devices be it mobile phones, tablets or computers.
Good luck and enjoy our solution!
Create your own picture form, survey or poll now!
Stay curios and informed!
Best regards, Jasko