Typeface
We use Hind as our default typeface, both for printing and digital use. The font is open-source, and it also includes 897 characters, meaning it support many languages.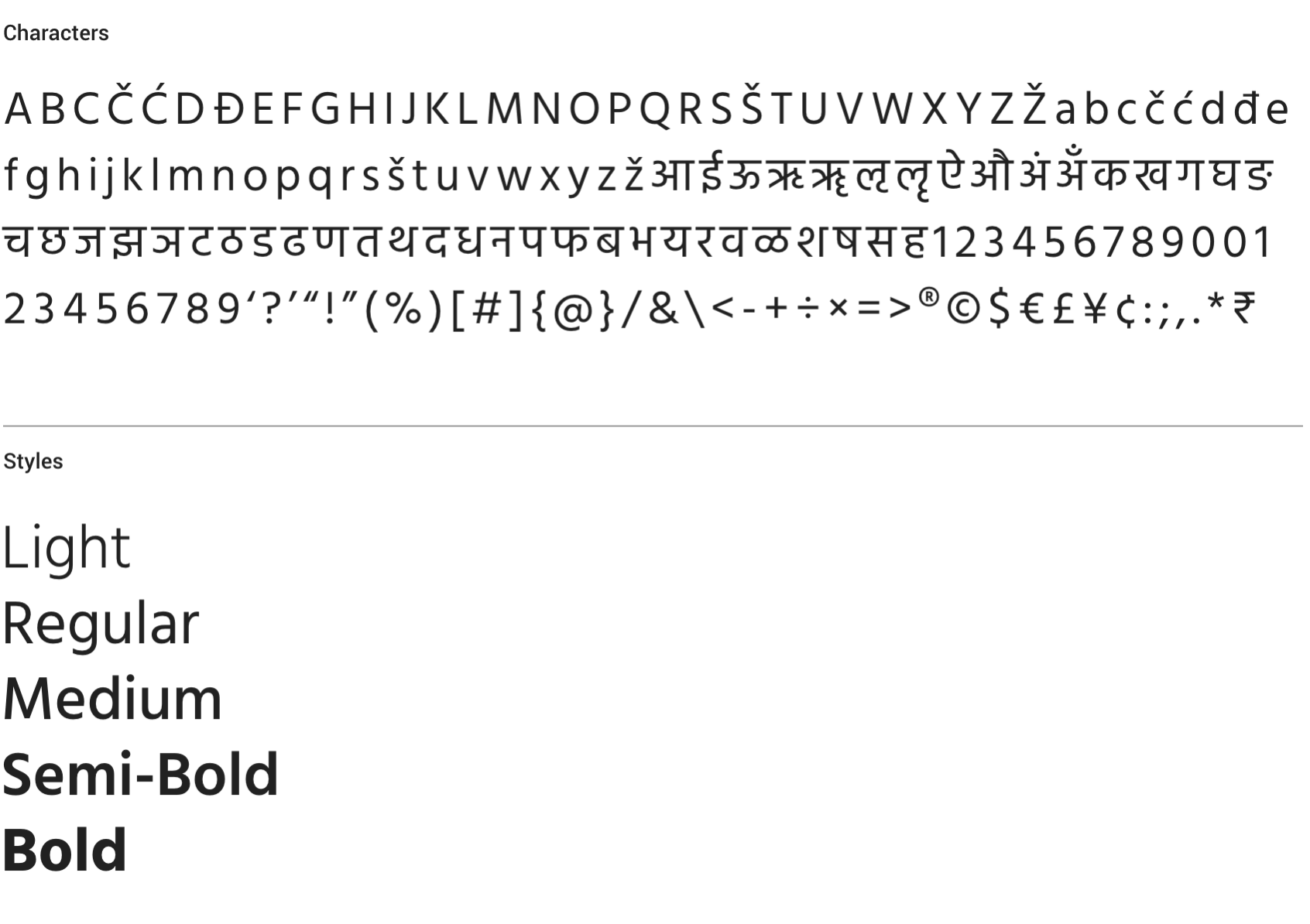 Typography basics
Headlines
Hind Bold
Size: 20pt
Line spacing: 120% of font size
Letter spacing: default
Body copy
Hind Regular
Size: 15pt
Line spacing: 120% of font size
Letter spacing: default
Typography don'ts
Too many type sizes and styles at once can wreck any layout. Avoid having several sizes in your layouts to keep the work simple and clean. Our recommended sizes and styles balance content density and reading comfort under typical usage conditions.
We use flat design and usually solid colors. But gradients are also welcome as long as they do not have too much contrast in the spectrum.