Well, it seems you have found SurveyLegend 😉 known for being the world's best picture-based survey tool. SurveyLegend is crafted to turn surveys into a fun and memorable experience for you and your participants. No matter if you are making a simple feedback form or designing a professional survey; we have made it easy for you to create an engaging one!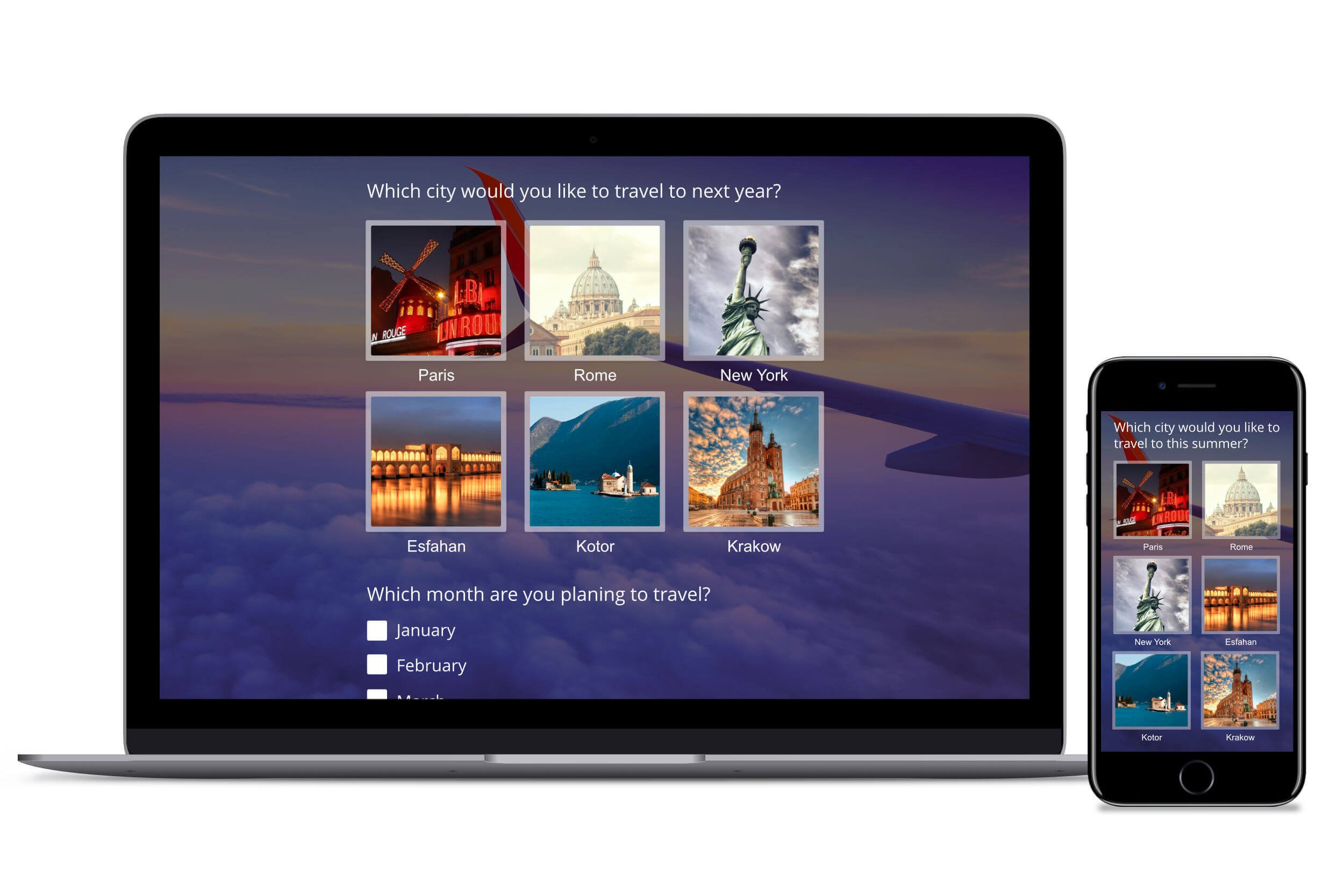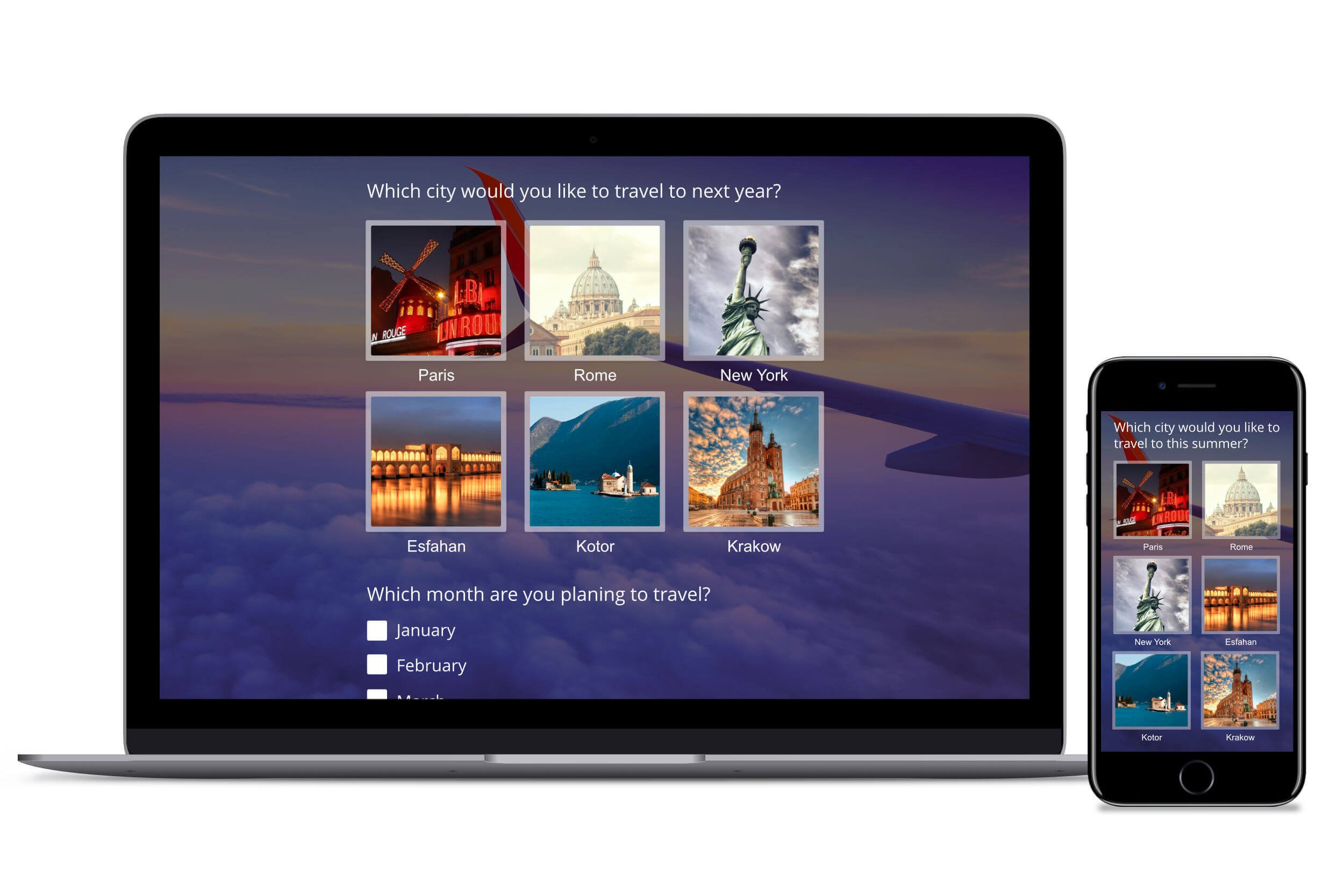 Add pictures and illustrations to your surveys, create beautiful and visual questionnaires and forms that work perfectly on any device.
Create your picture-based survey, form or poll now!
Surveys made using our solution are already beautiful, because they are delivered with nice themes which look gorgeous on any device. Research shows that this simple fact makes your survey much more engaging and allow you to collect more quality data. Your participants will enjoy nicely presented questions, whether they take the survey on their smartphones, tablets or desktop computers.
However, we have also provided you with the possibility of adding pictures to your surveys in a sweet and simple way. In this guide, we describe all the different ways you can use pictures in your survey; and try to give you a few inspirational ideas. Nevertheless, when it comes to visual surveys, the possibilities are endless!
So go ahead, have a look at this guide, get inspired, and use this very rare possibility, to create the most engaging surveys on the planet.
Where can I use images in my surveys?
Oh, pretty much everywhere! Pictures can be beautifully incorporated in your online surveys to enable you to reach different goals. With the help of pictures, you can increase the participation rate of your surveys, or explain your questions in a simpler way, or reflect your corporate visual identity throughout the whole survey. You can even use images as answers and create an interactive visual product gallery in which your clients can both see your products, and vote on them.
The possibilities really are endless, so feel free to browse through this guide, using the navigation menu on the side, and see inspiring examples of how to use of pictures in surveys.
---
Mind copyrighted images!