Congratulations on finding SurveyLegend, the world's best picture-based survey tool! At SurveyLegend, we turn surveys into a fun and engaging experience for you and your participants. Whether you're making feedback forms, professional surveys, or picture polls, we make it easy!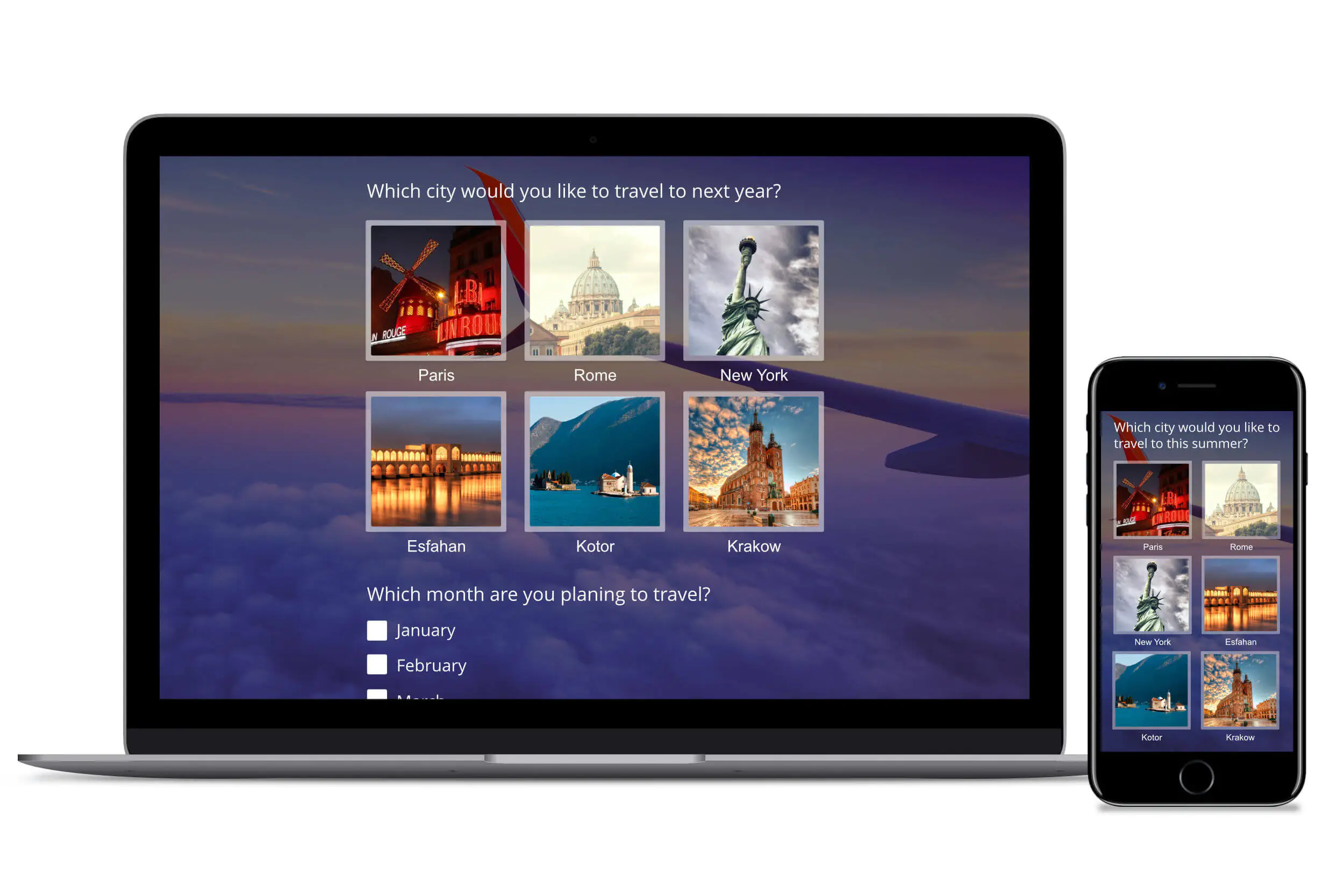 Create your photo survey, picture poll, or image-based form now!
Text-based surveys can be boring. However, those using our visual survey solution deliver nice themes and imagery which render beautifully on any device. Scientific research shows that we are very visual beings. Because of this, photo surveys and picture polls are much more engaging for participants. Of course, higher engagement means better quality data for you! First, check out some of our survey templates to see for yourself! Then, start creating the most engaging surveys on the planet.
Where can I use images in my photo survey or picture poll?
Oh, pretty much everywhere! For example, pictures can be easily incorporated into your online surveys in order to reach different goals. With the help of pictures, you can increase survey response rate, convey messaging and ideas visually, or reflect your corporate logo/identity. In addition, you can also create an interactive visual product gallery. This lets survey participants see your products and vote on them. The possibilities really are endless, so browse through this guide using the navigation menu on the side. You'll also see inspiring examples of how to use pictures in surveys.