How to create surveys in right-to-left languages
If you want to make a questionnaire, survey, form or poll in a right to left language, such as Hebrew, Arabic, Persian, Pashto, or Urdu, make sure to enable this feature.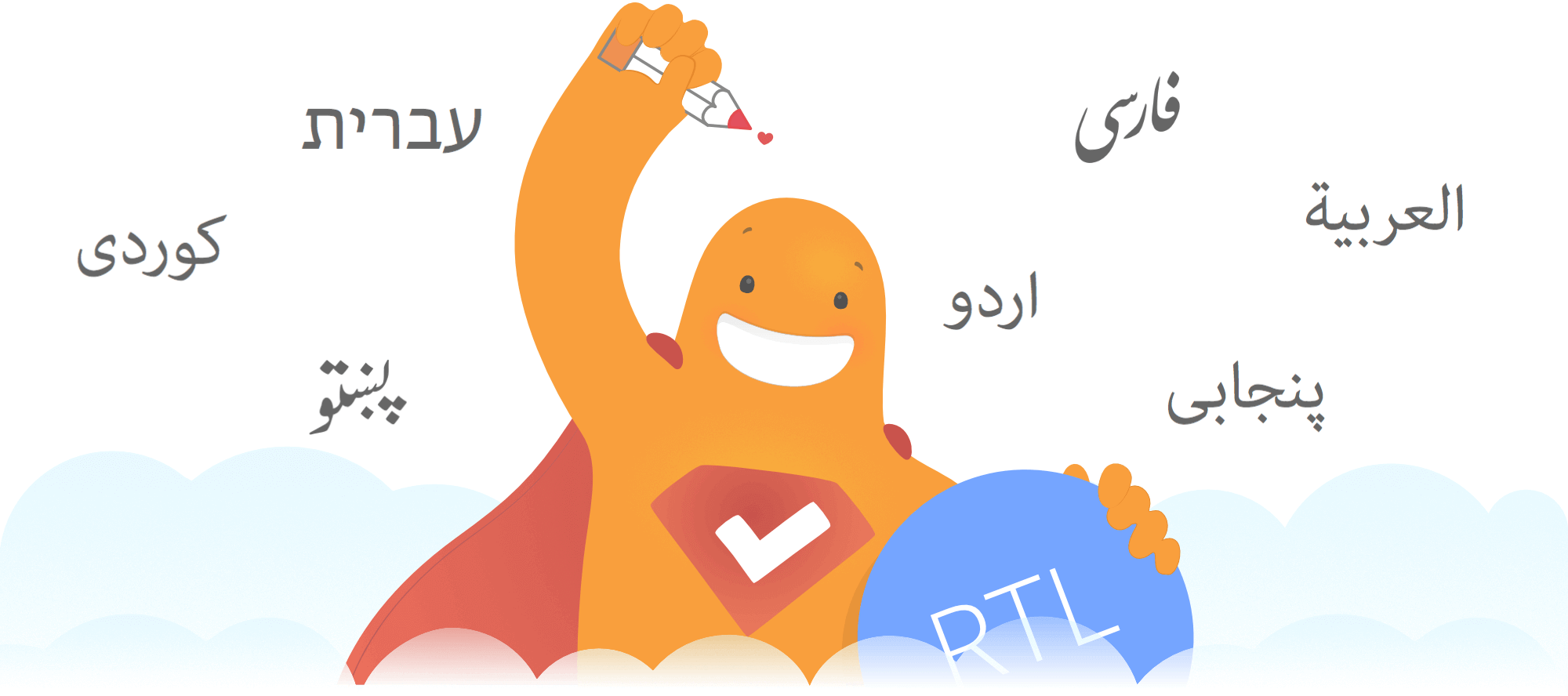 Create your right-to-left language supported survey, form or poll now
This setting will turn the layout of both your questionnaire, questions and answer choices, and the respective Live Analytics, suitable for right to left languages. It makes sure that everything looks great, correctly aligned and easily readable.
Everything will look nice and tidy, as if you've had a designer aligning the text in Photoshop for you.
Tip:
You can even switch the language while typing the questions, and use left-to-right words from other languages, and then switch back again to the original language and continue your sentence without worrying about defects in the layout. Read more about
bidirectional typing support
for your surveys.
---
How to enable
You can easily enable this settings for your new surveys or existing surveys.
First go to the Design step, when in creation mode
Then click on the
theme settings button.
Now in the Design Settings section, turn on "Right-to-left language ", by toggling the ON/OFF button.
Tip:
We even have support for RTL fonts to give your surveys a greater visual boost. Just go to the
Design step
, and form the "Typography" section, pick a font that you like. Our RTL-compatible fonts are easy to spot, because they have dual names, one in English and the other one in the original language.
---
Read more and get inspired
Please check out the following page and learn more about our full support for RTL surveys, forms, and polls.
Surveys & Forms with full support for Right-to-Left