Modify your survey's fonts and typography
Change typography
The typography option allows you to change the font style of your questions. We have created a hand-picked list of fonts with both "readability" and "aesthetics" in mind. So we have made sure that the fonts we present to you can be easily read by the wast majority of the respondents.
Feel free to choose one that works best with your intended look & feel.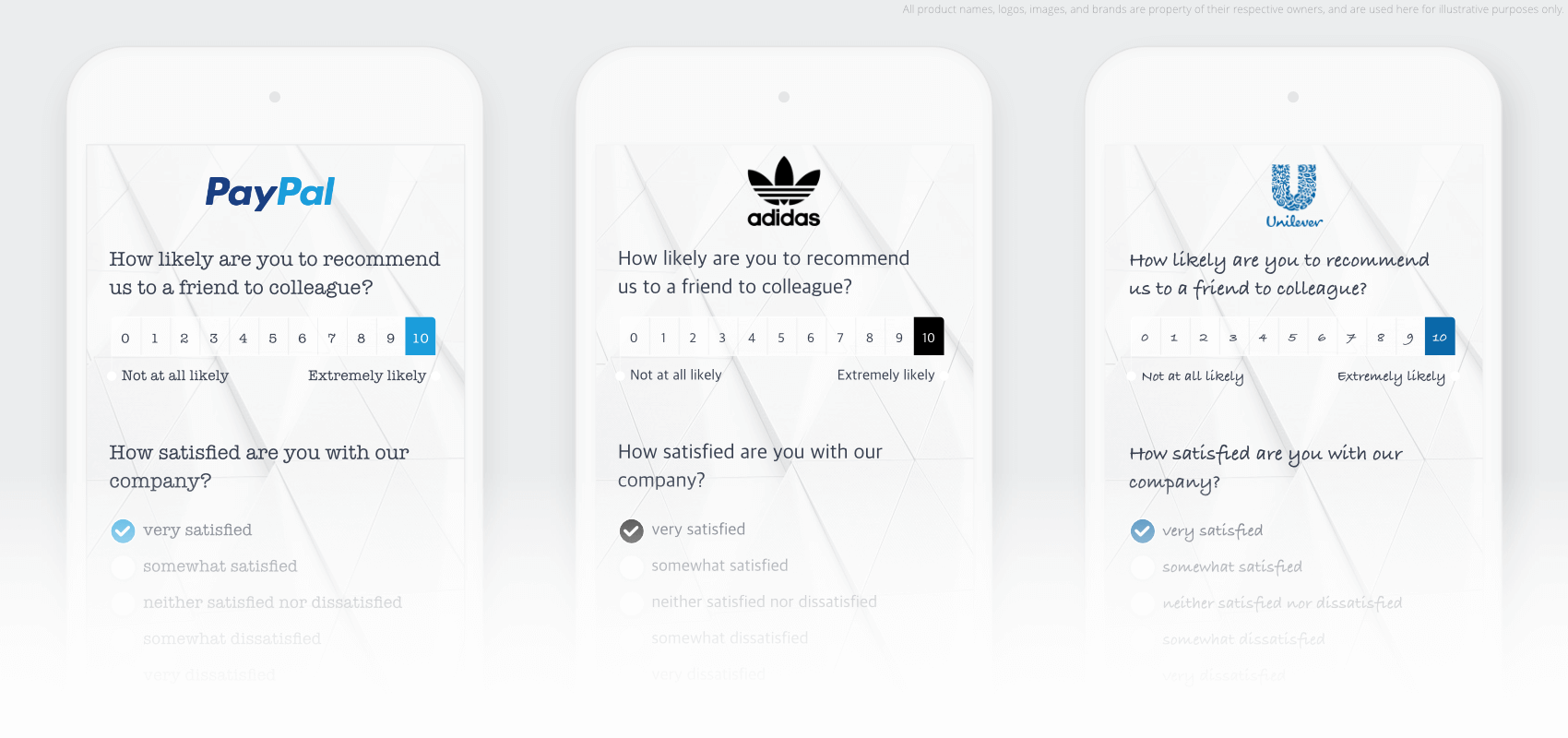 Tip:
We even have support for RTL fonts to give your surveys a greater visual boost. Just go to the Design step, and form the "Typography" section, pick a font that you like. Our RTL-compatible fonts are easy to spot, because they have dual names, one in English and the other one in the original language.
---
Adjust font size
Some fonts may require a larger font size to be easily readable on any device, and some may look better with smaller font sizes. Therefore we have added this feature which allows you to tweak the font size.
When deciding for the font sizes, always think about your audience group first, not just what looks best! For example, if you are surveying elderly people, they might need larger font sizes to read the text easier, while students can read smaller fonts much easier. Also if you display a survey in kiosk-mode on a tablet at your shop, make sure people who are passing by can read the text easily.
If the text is too small to read, you may risk having a low engagement.